Greece sells largest port Piraeus to Chinese company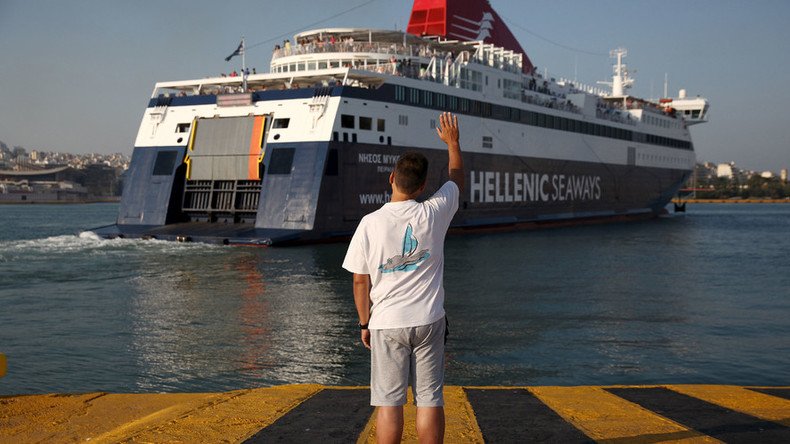 Athens has signed a €368.5 million deal to sell the operator of Piraeus port to the Chinese shipping group COSCO, Reuters reported. This is the second major privatization for the country since last year.
Under the deal, COSCO will acquire 51 percent of the listed Piraeus Port Authority for €280.5 million and the remaining 16 percent for €88 million after five years, once it concludes mandatory investments. The company will invest €350 million over the next decade, and will pay an annual fee to the Greek state for running the port.
The Chinese state-owned company was the sole bidder for the port. COSCO already operates the container terminal in Piraeus under a 35-year concession it acquired in 2009. It is investing €230 million to build a second container terminal at the port which it plans to turn into a logistics hub for Chinese exports to Europe.
The Port of Piraeus is a gateway to Asia, Eastern Europe and North Africa. It handled 16.8 million passengers and 3.6 million 20-foot containers in 2014.
"Let the ships sailing and bringing the Golden Fleece," said COSCO Chairman Xu Lirong. He added the company will continue to be committed to Greek long-term growth and will invest in upgrading the infrastructure at the port and new jobs would be created.
Piraeus port workers, however, say they are worried the deal would put their jobs at risk. Dockworkers marched in central Athens on Friday to protest the sale.
"This is not a concession, it's a giveaway of property belonging to the Greek people," said Constantinos Tsourakis, a worker at the port. "Why should China be masters of the game at Piraeus and not the Greek state?"
READ MORE: Occupy Athens: 200 leftist activists block Greek Finance Ministry protesting economic reforms
The sale of Piraeus is part of Greek creditors' demands to secure a third €86 billion bailout package. It goes against Prime Minister Alexis Tsipras' pre-election promise not to privatize the country's infrastructure.
Last August, Athens approved a deal to hand over the operation of 14 regional airports to a German company. The 40-year contract worth €1.23 billion was awarded to Fraport AG, which runs Frankfurt Airport.
You can share this story on social media: