Greece accuses IMF of stalling bailout review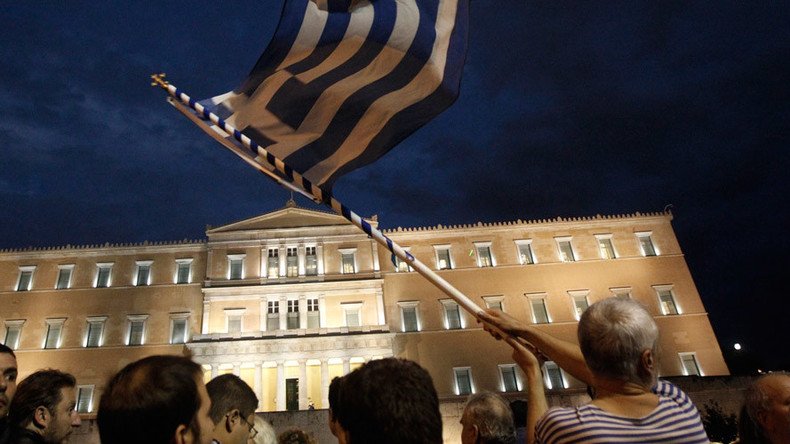 Athens is blaming the International Monetary Fund (IMF) for the delay in evaluating the country's bailout program.
"All institutions share the blame, but especially the IMF is to blame for the continued uncertainty prevailing in Greece's economy," said the country's general secretary for fiscal policy Franciscos Koutentakis.
The IMF has made excessive fiscal demands and presented incorrect figures during negotiations, raising significant obstacles to completing the evaluation, according to Koutentakis, adding that the IMF's demands have grown beyond what Greece and the European institutions agreed previously.
"It seems that they want to see you at the edge of a cliff in order to start negotiating seriously. They create and maintain uncertainty," added the politician.
The comments came after the heads of the bailout institutions left Athens for the Easter break. No agreement on the type and scale of budget cuts and economic overhauls for Greece has been reached. The parties aim to resume negotiations early next month and plan to reach an agreement by April 11.
Without an agreement a review of Greece's €86 billion bailout program cannot be completed and the country cannot get the necessary financial aid.
READ MORE: Greek pensioners protest over austerity reforms (PHOTOS)

According to the agreement reached last summer, Greece had to achieve a primary budget surplus of 3.5 percent of gross domestic product (GDP) by 2018. The European Commission (EC) insists on three percent of GDP while the IMF is demanding 4.5 percent.
Forgive my ignorance but who do countries like Greece Spain Argentina etc owe money to ? Who owns the IMF and where do they get money from?-

— #imortaljellyfish (@crewesader) March 25, 2016
Koutentakis said Athens and the European institutions agreed the country had achieved a 0.2 percent GDP primary surplus last year, beating targets for a deficit of 0.25 percent. However, the IMF claims Greece posted a 0.6 percent GDP deficit. The government figures are still to be approved by the EU's statistics service Eurostat next month.
READ MORE: Athens strikes deal with creditors to unlock €12bn - minister

The €86 billion in aid to crisis-stricken Greece was approved by international lenders (the IMF, the ECB and the European Commission) last summer. After a number of negotiations, the Greek government introduced austerity measures required for the bailout. Greece has been struggling through a financial crisis since late 2009.
You can share this story on social media: