Athens supports reboot of South Stream gas project
Published time: 28 Mar, 2016 10:20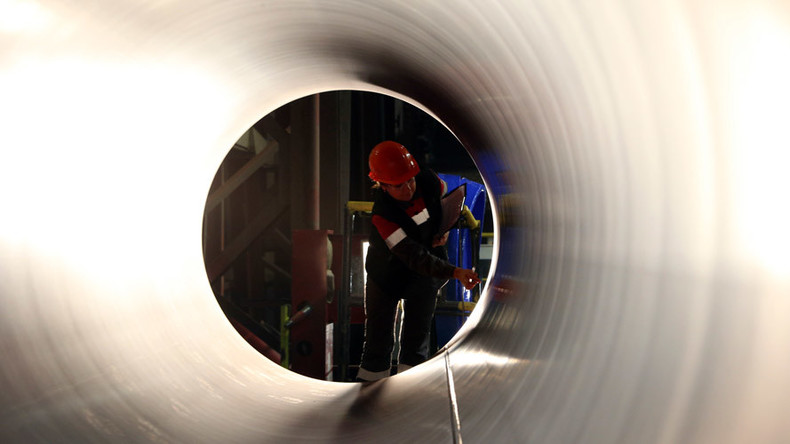 The South Stream gas pipeline project could be revived as it will contribute to EU energy security, the Greek Ambassador to Russia Danae Magdalene Kumanaku told Interfax.
"If [EU's Ambassador to Russia – Ed.] Vygaudas Usackas believes that it is possible, I can only agree. Greece more than welcomes the construction of pipelines on its territory which will contribute to the diversification of gas supplies and energy security," she said.
According to the ambassador, Greece has actively supported the South Stream idea and also supports the new Poseidon project to deliver Russian gas under the Black Sea to Europe through third countries.
EU's Ambassador to Russia Vygaudas Usackas has said the European Union is ready to resume talks with Russia over the South Stream pipeline to southern Europe, but the project should fully comply with the rules of the Third Energy Package.
EU's Third Energy Package prohibits companies from both owning the gas and operating the pipeline.
Russia's EU envoy Vladimir Chizhov has also hinted there is a possibility of renewing negotiations in the near future.
The European Union could resume talks with Russia on South Stream as European demand for Russian gas would increase in the long-term, he said.
Moscow cancelled South Stream in 2014 after the EU's unwillingness to support the project. Construction of the onshore facilities for the pipeline was started by Russia's Gazprom in 2012. Two years later the project was suspended by Bulgaria at the request of the European Commission, which accused South Stream of non-compliance with the EU's Third Energy Package.
The pipeline was supposed to deliver Russian natural gas to southern Europe passing through Bulgaria, Serbia, Hungary, Slovenia, Italy and Austria. Branches would run to Croatia and Bosnia.