Moody's to stop domestic ratings in Russia
Published time: 10 Mar, 2016 14:04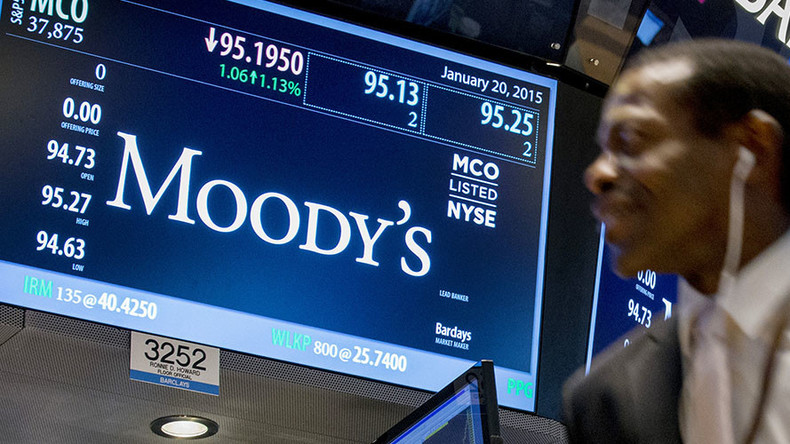 The Moody's rating agency will stop issuing local credit ratings for Russian companies due to a new law that would make it impossible for the firm to abide by US sanctions.
The new Russian law coming into effect in 2017 will require international rating agencies such as Moody's, Standard & Poor's and Fitch to issue local ratings through a Russia-regulated subsidiary and guarantee they won't withdraw local credit ratings under outside political pressure.
"This decision was taken in light of legislative changes and other potential restrictions applicable to the business of providing national scale ratings (NSRs) in Russia," Moody's said in a statement.
The US-based firm announced it is also ending its joint venture with Russian media company Interfax, saying the new regulations would limit the agency's operational independence.
READ MORE: Russia's downgrade by Moody's 'exorbitantly negative, politically motivated' – finance minister

"Moody's remains committed to retaining its strong local presence in Russia and will continue to provide Global Scale Ratings (GSR) to customers in Russia and in other countries in the region," the rating agency said in the statement.
Earlier this year Fitch Ratings agency announced plans to stop issuing local ratings on Russian companies as new rules make it very difficult to comply with European Union and US sanctions against Moscow.
READ MORE: Russia's reserves, swift govt action underpin investment grade - Fitch
Strains over Russia's credit ratings increased last year after S&P and Moody's downgraded the country below investment grade following the slump in crude prices and sanctions introduced over Ukraine.