Russia's downgrade by Moody's 'exorbitantly negative, politically motivated' – finance minister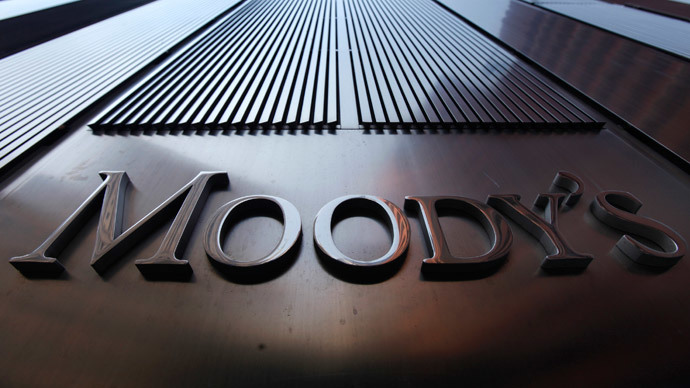 The latest Moody's downgrade of Russia's sovereign debt rating is based purely on "factors of a political character," Russia's Finance Minister said, claiming the agency's exorbitantly negative forecasts are "unrealistic" and without parallel.
"Obviously, the information about the state of the Russian economy, its fiscal and financial policies provided to the agency in a comprehensive volume was ignored. I think when deciding on a downgrade, the agency was guided primarily by political factors," Russia's Finance Minister Anton Siluanov said.
READ MORE: Russia's downgrade by Western ratings agencies 'politicized' – Dagong boss
After Moody's downgrade of Russia's sovereign rating to Ba1 from Baa3 with a negative outlook, the minister remains certain that the move will not have any additional impact on the country's capital market, as Russia's local currency rating from S&P and Fitch remains at the investment grade level of BBB-.
Siluanov noted that the Finance Ministry, will continue an "open dialogue with the international rating agencies to raise Russia's credit rating in the medium term," but noted that Moody's assessment "is based on an extremely pessimistic outlook, which has no analogues today."
In cutting its rating on Russia, Moody's cited the decline in oil prices and a significant weakening of the Russian ruble as well as the ongoing conflict in neighboring Ukraine as reasons behind the downgrade.
Moody's Downgrades Russia to Junk Status - http://t.co/5Uc7GFTFjDpic.twitter.com/BmqaOnDJwW

— The Skymeteor (@skymeteorcom) February 20, 2015
The rating agency says these factors will "further undermine Russia's economic strength and medium-term growth prospects, despite the fiscal and monetary policy responses."
Moody's also said that Russia will experience a deep recession in 2015 and a continued contraction in 2016.
"The decline in confidence is likely to constrain domestic demand and exacerbate the Russian economy's already chronic underinvestment," the statement reads.
You can share this story on social media: