Downgrade fears prompt Russia to consult with rating agencies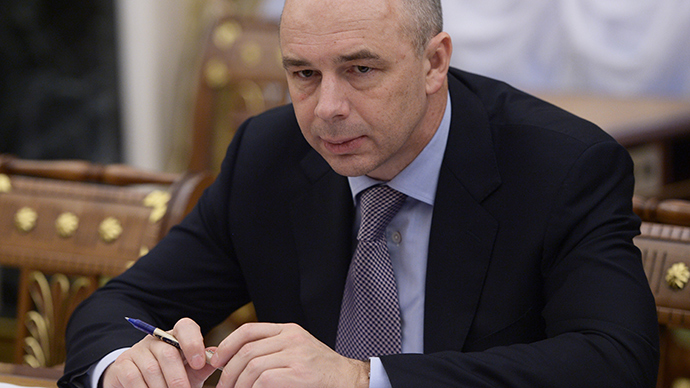 The Russian Ministry of Finance is to discuss its policy and the economic situation in the country with international rating agencies to "extend their understanding" of the issue, says Minister Anton Siluanov.
"We are interacting [with international rating agencies – Ed.] and explaining the economic situation. Yes, we are talking about the stress in the foreign exchange market; there is indeed a sharp increase in the cost of borrowings in the inter-market currency exchange. It was a sharp upsurge, the consequences are being leveled now," Siluanov said Wednesday following a meeting of the Russian State Council.
Siluanov added that the country will maintain credibility even if oil maintains $60 a barrel as it has enough gold and foreign exchange reserves. He thinks there is no reason to believe that the Russian Federation and Russian companies have lost their ability to pay their obligations.
Standard and Poor's has revised Russia's rating to negative on Tuesday, saying there is a 50 percent chance it'll drop Russia to junk status in mid-January next year. The rating agency said Russia's economic profile was becoming increasingly fragile as sanctions, the currency crisis; slumping oil and capital flight are biting.
READ MORE: Ruble crisis LIVE UPDATES
Moody's Investors Service has also downgraded the foreign currency rating of Gazprom and its subsidiaries to Baa2 from Baa1 with a negative outlook, TASS reported. The move "reflects the ongoing severe and rapid deterioration in the operating environment in Russia, and the heightened risk of a more prolonged and more acute economic downturn than originally anticipated," the agency said. It placed on review for downgrade the ratings of more than 60 Russian companies.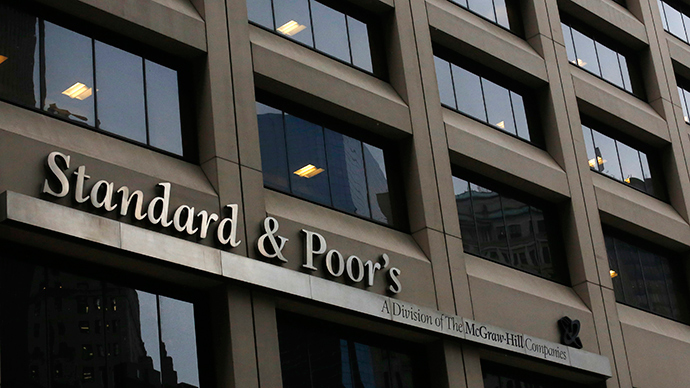 Aleksandr Prosviryakov, Treasury and Commodities Consultant at PwC Russia, believes a possible downgrade would hardly reflect the reality, as Russia outstrips a number of countries with higher ratings.
"Its [Russia's] gold and forex reserves position is higher than some of the A-rate countries," Prosviryakov wrote to RT in an e-mail, adding that the current yields of Russian sovereign Eurobonds are above those of Turkey and Brazil (+200-250 bps) and even BB-rated Hungary and Croatia (+150-200 bps).
"Russia is trading at the same level as Egypt, which is rated at single B (Russia 42 – 6.5 percent, Egypt 40 – 6.6 percent). Clearly, it doesn't make any sense," he said.
Prosviryakov thinks Russia won't be affected seriously by the potential cut as it's not planning to raise funds at Western financial markets.
"Russia is focusing on internal funding and on closer financial cooperation with cash-rich trading partners like China and the Middle East countries. I do not think that the rating matters too much for them," he said.
Talking about the stabilization of the national currency, Prosviryakov mentioned the measures taken by the Russian government, such as expanding the amount of the dollar and euro liquidity to Russian banks. He says this was done in order to allow the banks to lend the currency to large local corporations to easily pay-off upcoming external debts. He believes such a measure should relieve the pressure on the ruble, as there will be no more need to purchase large amounts of foreign currency in the open market.
READ MORE: Russia's Central Bank to provide foreign currency loans to banks to ease ruble
Fitch and Moody's are keeping Russia's rating two notches above junk (speculative) status.
Investment grade rating, as opposed to speculative, means the issuer is considered reliable in terms of returning assets to investors. Russia first entered the investment category in 2005.
In October Standard & Poor's held Russia's sovereign rating steady at BBB amid fears of a possible downgrade to junk status. The agency then admitted Russia's debt was "moderate" compared to most of the other major world economies.
You can share this story on social media: