Russia in recession on back of cheap oil, sanctions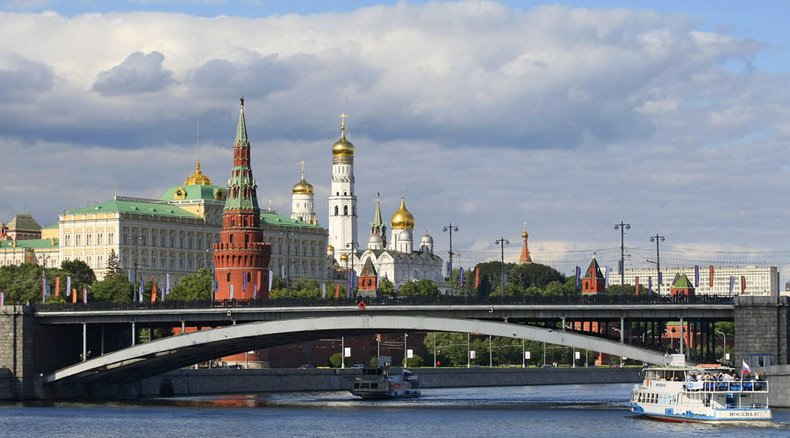 Russia's economy suffered a 4.6-percent fall in GDP in the second quarter of 2015 against the same period last year, the worst performance in six years, according to official statistics. A collapse in oil prices and Western sanctions were largely to blame, however improvement is forecast in 3Q of 2015.
The sharp GDP quarterly decline more than doubled the 2.2 percent year-on-year contraction recorded in the previous three months, Russia's Federal Statistics Service said Monday. The government had previously predicted a Q2 decline of 4.4 percent.
The slump sees the Russian economy officially enter recession for only the second time in the past 15 years. Russia was hit hard by the global financial crisis and recession of 2008-2009 as a result of its integration into the world economy.
However, the situation may improve by the end of the year according to Minister of Economic Development Alexey Ulyukayev, who says Russia's GDP will not drop by more than 2.6-2.8 percent annually.
Retail sales fell by 9.4 percent in Q2 compared with the same period last year as the national currency depreciated by more than 40 percent against the dollar in the past 12 months.
READ MORE: Ruble hits 6-month low against major currencies

The ruble, which had been the world's best-performing currency at the beginning of 2015, plunged to a six-month low last week, hitting 64 against the US dollar and 70 against the euro. The Central Bank of Russia (CBR) made this year's fifth consecutive cut of the key rate on July 31, choosing to support economic growth instead of stabilization of the currency. Earlier, CBR said it stopped buying foreign currency due to the ruble's intensified deterioration.
The Russian currency was weakened by sliding oil prices which in the beginning of August hit a six-month low, with Brent trading at $49.67 per barrel.
READ MORE: Russia begins mass destruction of illegally imported food
Western sanctions have also had a damaging effect on the Russian economy. They were first imposed on August 1, 2014 over the conflict in Ukraine and Crimean reunification. Russia responded with counter-measures, banning imports from the EU, US and others.
In June, Moscow extended its embargo on food imports from Western countries until August 2016 due to the prolonged anti-Russia sanctions.
You can share this story on social media: