Food imports to Russia by 'dishonest' suppliers drops sharply – watchdog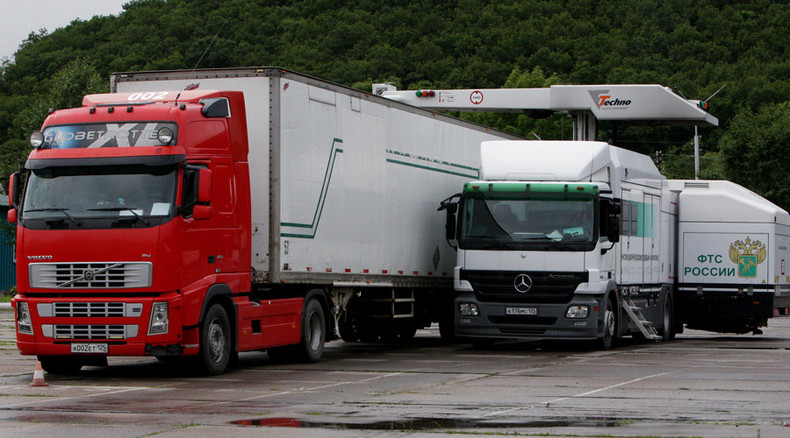 The volume of imported fruits and vegetables crossing Russia's borders has nosedived after the country kick-started its mass destruction campaign against banned food, according to Russian food watchdog Rosselkhoznadzor.
The transit of goods through the Russian border in Russia's western Smolensk Region which earlier stood at 170 vehicles per day, dropped to no more than 70 on Friday, according to the agency.
READ MORE: Russia begins mass destruction of illegally imported food
"The majority of the loads are of Belarusian origin. And only a small share of no more than 20 vehicles comes from other countries. We can make a conclusion that dishonest European suppliers stopped promoting their products, which had violated our country's response to the Western economic sanctions," the watchdog said Friday.
READ MORE: Putin signs decree on destruction of sanctioned food products on Russian border
Rosselkhoznadzor said the sharp drop came on the back of Thursday's mass destruction of banned food. The previous measure of returning banned products to the suppliers did not have the required effect, the watchdog said.
On August 6 Russia started a campaign to destroy illegally imported food, crushing some 70 tons.
Russian President Vladimir Putin signed a decree on the destruction of banned products last month, following the extension of embargo on food imports from Western countries that support anti-Russian sanctions.
Moscow is also working on a bill to add seven more countries to extend its food embargo to seven more countries which have backed EU sanctions against Russia. If adopted, the new 'blacklist' will also include Albania, Montenegro, Norway, Iceland, Liechtenstein, Ukraine and Georgia.