Putin signs decree on destruction of sanctioned food products on Russian border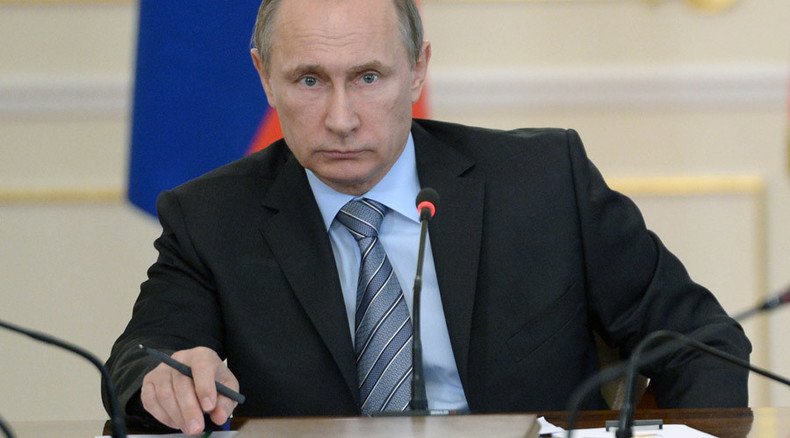 Vladimir Putin has put his signature on a decree that will see EU and US food products that have been imported to Russia in violation of the food embargo destroyed on the border from August 6.
"Agricultural products, raw materials and food items exported to the territory of the Russian Federation, with a country of origin that imposed sanctions against the Russian legal entities and/or individuals or joined said decision, and that are banned from entering the territory of the Russian Federation are subject to extermination as of August 6, 2015," the decree published by the Kremlin website said.
The ruling doesn't apply to food items brought to Russia by individuals for personal use if they are accompanied by proper paperwork, it added.
The Russian President charged the government with establishing a procedure for carrying out the destruction of sanctioned goods.
READ MORE: Putin agrees to destroy banned foodstuffs at Russian border crossings
The measure was proposed last week by Agriculture Minister Aleksandr Tkachev, who asked Putin and the government to change legislation so that Russian customs could destroy contraband on-site instead of sending it back to the country of origin.
In August 2014, Moscow introduced a ban on the import of meat, poultry and fish, cheese, milk, fruit and vegetables from the US, EU, Australia, Canada, Norway, and some other countries that sanctioned Russia over the Ukrainian crisis and its reunification with Crimea.
READ MORE: Leftists call for lifting Russian embargo on food imports
According to Deputy Prime Minister Arkadiy Dvorkovich, several hundred criminal cases have been launched into attempted smuggling of banned foodstuffs since the embargo came into force.

The ban was initially to last for a year, but was recently prolonged until August 2016 due to the unwillingness of the West to lift its restrictions on Russia.
You can share this story on social media: