OPEC producers to keep oil production high, price rally could wane – IEA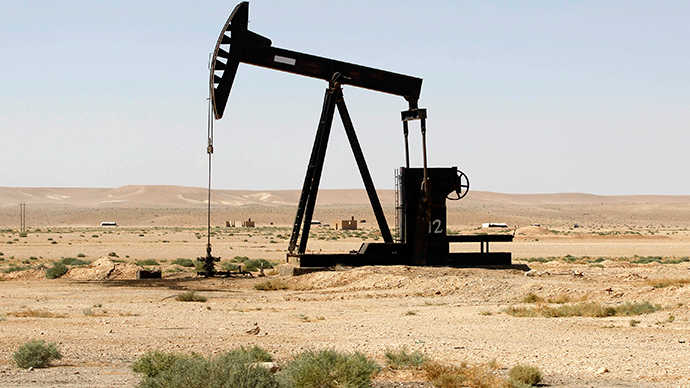 The OPEC cartel of the world's 12 major oil producers is expected to keep production high to protect market share and meet increasing demand, according to the International Energy Agency (IEA). This puts this year's 45 percent price rise at risk.
Production by OPEC rose to 31.33 million barrels per day (bpd) in May, which is the highest since August 2012, and is expected to remain high in the coming months, the agency said Thursday in its monthlyreport.
"Barring unforeseen outages, OPEC is likely to keep pumping at around 31 million bpd during the coming months as Middle East producers sustain higher rates to preserve market share and meet summer domestic demand," it said.
Some of the cartel's biggest producers – Saudi Arabia, Iraq and the United Arab Emirates – have kept output at more than 1 million bpd above OPEC's official supply target for three months in a row, it added.
READ MORE: Saudi Arabia announces biggest oil production surge in 30 years
Oil prices have grown 45 percent since mid-January, mostly due to supply disruptions, IEA said. But since refinery projects are now completed, this rally could finish soon.
"Product imbalances have likely been a key factor behind recent oil price strength, and that particular source of support might soon wane," the agency said.
Global oil demand in 2015 will also grow by 280,000 barrels per day (bpd), bringing the total this year to almost 94 million bpd. The IEA raised forecast for non-OPEC supply in 2015 by almost 200,000 bpd to 1 million bpd following stronger-than-expected output from the US during the first quarter.
READ MORE: OPEC says crude oversupply to ease by the end of 2015
Oil prices grew to their highest for a month on Wednesday following OPEC's kingpin Saudi Arabia saying it had raised output over the past three months in response to stronger global demand.
Last week OPEC decided to maintain its output quotas at 30 million bpd. They didn't cut output last November after oil prices almost halved from their June 2014 peak.
Brent futures for July were down 99 cents trading at $64.71 a barrel at 18:30 MSK. West Texas Intermediate (WTI) lost $1.02 cents at $60.41 a barrel.
You can share this story on social media: