Oil prices rise, on higher Saudi Arabian output due to strong demand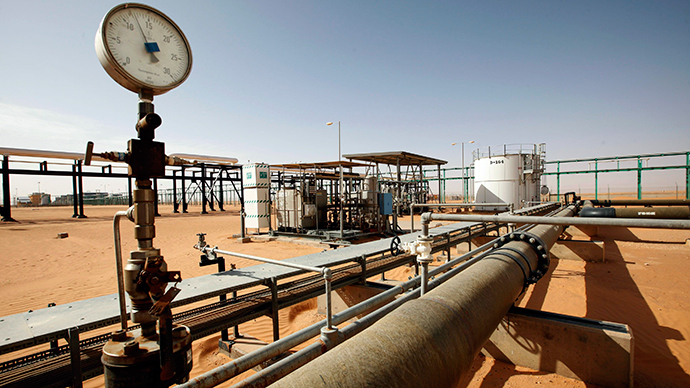 Oil prices are at their highest for a month on Wednesday after Saudi Arabia said it had raised output over the past three months in response to stronger global demand. It refuted media report it was pumping more to compensate for lower prices.
Brent futures for July were up $1.15 cents trading at $66.03 a barrel at 13:10 MSK. West Texas Intermediate (WTI) was up $1.30 at $61.44 a barrel.
READ MORE: Saudi Arabia announces biggest oil production surge in 30 years
OPEC kingpin, Saudi Arabia, said Tuesday in a rare official statement that it increased output only to meet the rise in demand stoked by lower prices. It also added that an integrated team of experts and advisers supported the decision.
"It is done in coordination with oil-producing countries, especially OPEC countries, so as to serve the Kingdom's interests in the short and medium terms. It is also reviewed by the country's senior leadership," said the statement from Saudi Arabia's Ministry of Petroleum & Mineral Resources.
As the world's biggest oil exporter Saudi Arabia reached its current record level of 10.3 million barrels per day (bpd) in March. It eclipsed its previous peak of 10.2 million bpd in August 2013, according to records going back to the early 1980s, Reuters said.
READ MORE: OPEC leaves output unchanged - Saudi Arabian oil minister

The ministry also said the statement was issued after a Wall Street Journal article it considered inaccurate. Last week's WSJ report quoted a former environmental adviser to the Saudi oil ministry, Mohammad al-Sabban, saying OPEC and Riyadh were trying to minimize lost revenue by increasing production. The oil ministry statement said Sabban was not on the special economic team assigned to study global oil market conditions and the Kingdom's foreign petroleum policy. It also added that his term ended in mid-2013.
Oil prices have fallen to about half of their June 2014 peak, when Brent crude was trading at $115 per barrel. OPEC's decision not to reduce output in November sent prices temporarily below $50 a barrel.
Last week in Vienna, OPEC agreed to stick to that strategy and keep its output quota unchanged at 30 million bpd. The decision was largely expected, though a number of cartel members had announced plans to raise the production. Acting president of OPEC and Qatar's oil minister, Mohammed Saleh al-Sada, then said that the group expects oil demand to pick up in the second half of the year along with prices.
You can share this story on social media: