OPEC leaves output unchanged - Saudi Arabian oil minister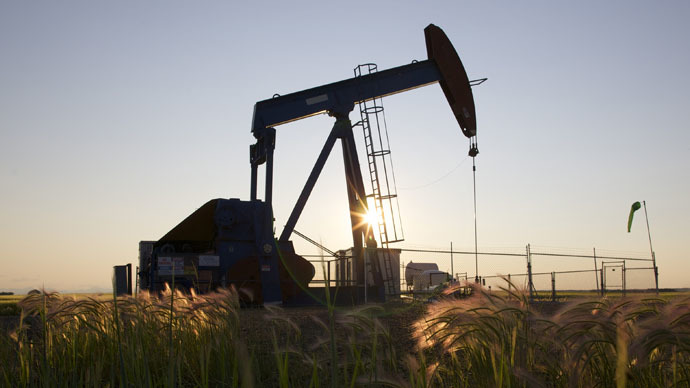 The Organization of Petroleum Exporting Countries (OPEC) has decided to keep its oil production quotas at 30 million barrels per day, Saudi Oil Minister Ali bin Ibrahim Al-Naimi told reporters in Vienna on Friday.
The cartel has scheduled its next meeting for December 4, Al-Naimi said.
FOLLOW RT'S LIVE UPDATES HERE
Brent Oil trades almost 1% higher as Saudi's Naimi says Opec decides to keep output target unchanged. pic.twitter.com/58hMFxOdhp

— Holger Zschaepitz (@Schuldensuehner) June 5, 2015
The cartel said in its report that the global economic recovery has stabilized, with GDP growth projected at 3.3 percent in 2015 and 3.5 percent in 2016. The sharp drop in oil prices at the end of 2014, caused by oversupply and speculation, has now stopped, with prices rising slightly in recent months.
"In view of the foregoing, the Conference resolved to maintain the 30 mb/d ceiling and urged Member Countries to adhere to it," OPEC said in its statement. "Member Countries, in agreeing to this decision, confirmed their commitment to a stable and balanced oil market, with prices at levels that are suitable for both producers and consumers."
However, OPEC added it would closely monitor further market developments.
The decision was largely expected, though a number of the cartel's members had earlier announced plans to raise the production quota.
Oil giant Rosneft was the first Russian company to react, saying that it doesn't plan to adjust its budget for 2015 after OPEC announced its decision. The company's current budgeted oil price is $50 per barrel.
Iraq was satisfied by OPEC's decision to leave oil output unchanged, Iraqi Oil Minister Adil Abdul Mahdi said.
"We are glad that OPEC has taken such a decision," he said.
READ MORE:Iraq to increase oil export to new record high, price war intensifies - media
Iraq plans to boost its crude exports to a record 3.75 million barrels per day in June, Bloomberg reported in late May, referring to Iraq's oil shipments schedule.
You can share this story on social media: