OPEC ministers make key output decision at Vienna meeting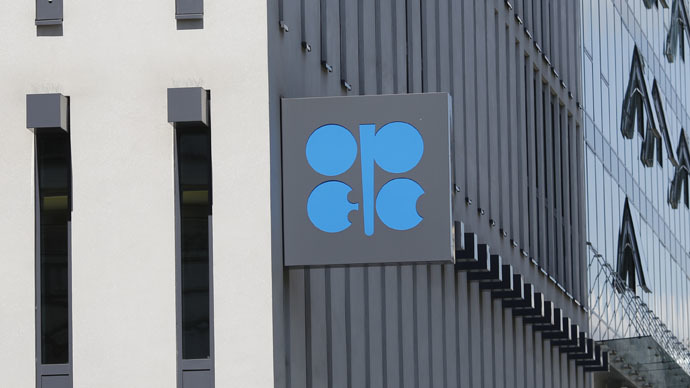 The heads of delegations of the 12 oil-producing states have decided at the OPEC 167th Meeting in Vienna to keep their production quotas unchanged. RT will keep you updated on all the latest developments throughout the day.
Oil prices have fallen about 50 percent from their peak of $115 a barrel seen last summer, and an OPEC decision to keep production unchanged is likely to trigger a further oil price slump. Low oil prices mean huge losses for some of the world's leading oil producers. To show the importance of today's meeting for oil prices and the global economy, here is an RT infographic: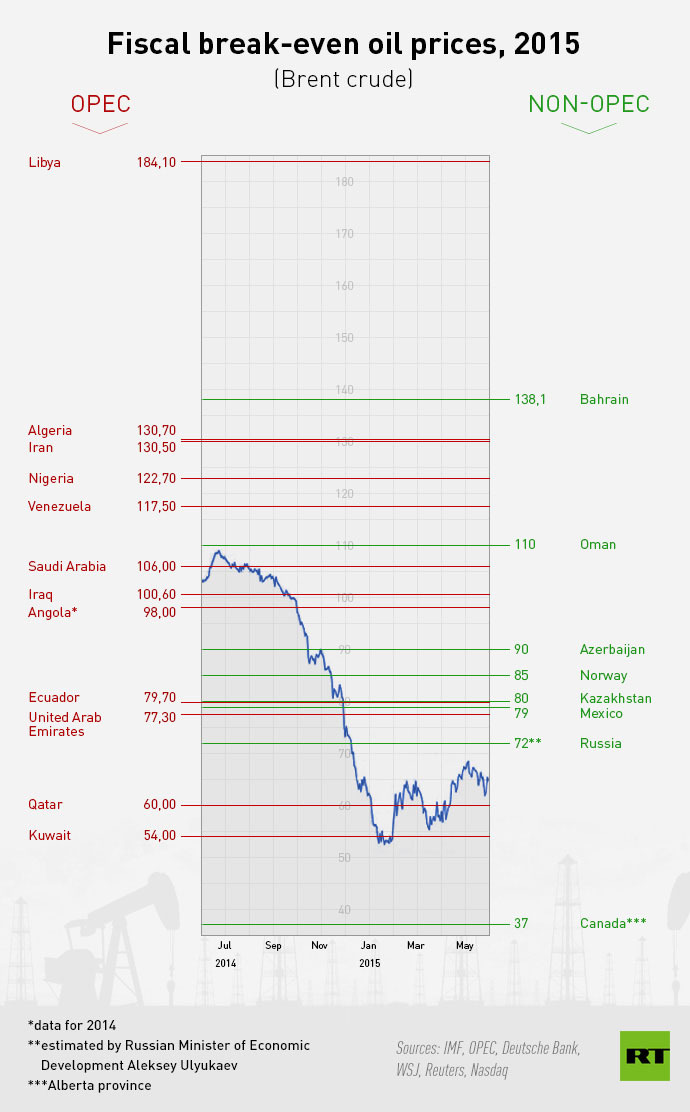 14:35 GMT

OPEC president Diezani Alison-Madueke and OPEC Secretary General Abdalla Salem El-Badri will speak to the press at 4pm GMT.

14:01 GMT

OPEC's decision not to cut production quotas will keep oil prices at the same level of $60-70 per barrel, "although we would like higher prices," Gazprom Neft chairman Aleksandr Dyukov said.

12:12 GMT

Iraq is satisfied with OPEC's decision to leave output unchanged, Iraqi Oil Minister Adel Abdel Mahdi said.

12:05 GMT

Russian oil major Rosneft has no plans to adjust its 2015 budget, which is based on an oil price of $50 per barrel, after OPEC's decision, the company said.

11:35 GMT

OPEC has not discussed Indonesian application to rejoin, said al-Naimi

Indonesia left OPEC in January 2009, after a sharp decline in oil production led to it becoming an oil importer, rather than an exporter.