Rosneft says its can weather $30 oil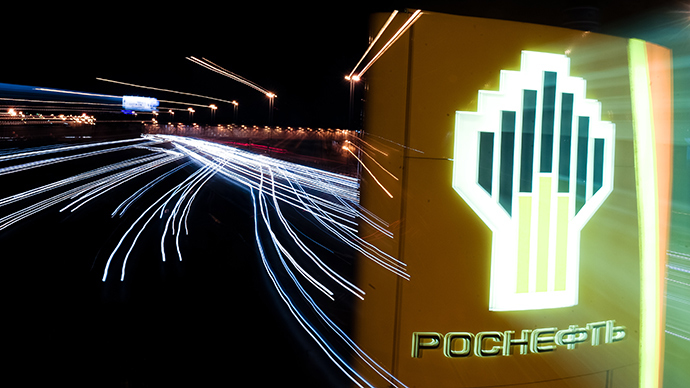 Plunging oil prices, even as low as $30 per barrel, won't offset the world's largest-listed oil company, Rosneft's investment and development plans, according to the company's VP.
"The company can weather $30 per barrel prices, but problems with the Russian budget will arise," Rosneft Vice president Viktor Ishayev told reporters at a press conference in Khabarovsk.
Rosneft, Russia's biggest oil exporter contributes 3.5 trillion rubles ($51.7 billion) to the revenue side of the of the country's 14.2 trillion ruble ($210 billion) revenue budget.
Oil prices are still teetering on a six year low, with Brent and WTI both dropping below $45 a barrel for the first time since 2009. On Tuesday, WTI traded near the $45 mark, while Brent has made slight gains to $48 a barrel.
Urals crude, Russia's key export blend, usually trades slightly lower than Brent. The Kremlin's 2015 draft budget assumed Russia' key Urals export blend at $100 per barrel, which has now been revised to $70 per barrel, as of Tuesday.
The rapid devaluation of the ruble plays into Rosneft's favor, according to Ishayev.
READ MORE: Russian ruble recovers after S&P downgrade
He also stressed that the cost of oil production Rosneft is more competitive than their foreign competitors, since their costs are in rubles, but revenue in dollars.
The company's total operating expenses, according to the vice president, do not exceed $3-4 per barrel, a fraction of the $13-17 foreign companies require.
Rosneft's biggest investment project this year will be the construction of the Eastern Petrochemical Company and the shipbuilding factory 'Zvezda' (Star) in the Primorsky Krai, which is the country's main outlet to the Pacific Ocean. Another project still on target is the Sakahalin liquefied natural gas (LNG) project, as well as a 325 km Eastern Siberia–Pacific Ocean oil pipeline, which will deliver oil from Siberia to eastern markets, such as India.
After buying out TNK-BP for $55 billion in 2013, Rosneft has acquired a large amount of debt, the next $11.88 billion loan which is due for payment on February 13. On Monday, the company raised
Rosneft raised 400 billion rubles ($6.1 billion) at a six-year debt sale on Monday, which was part of a 800 billion ruble ($12 billion) program approved in December 2014
Earlier this year, Rosneft asked the state government for more than $40 billion in state aid, but has not yet received a so-called 'bail-out', which would help the company maintain an active investment portfolio and simultaneously pay off debts.
You can share this story on social media: