​Plunging prices force oil majors to cut billions in spending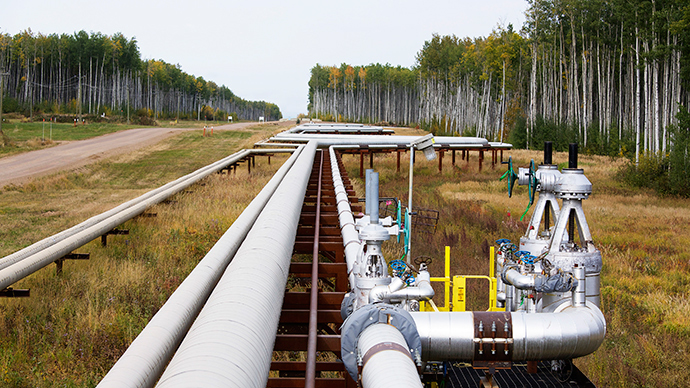 The world's leading oil companies are reported to be planning a $28 billion cut in capital spending by 2017 to keep debt at a sustainable level at a time when oil prices continue to fall.
Investment in exploration and development of oil and gas fields could drop by 20 percent by 2017 compared to last year, say analysts at Morgan Stanley as quoted by the FT.
The possibility is growing as a number of the largest oil companies are yet to report on the sharp fall in earnings.
Shares in the largest US and European companies ExxonMobil, Chevron, Shell, Total, BP and ConocoPhillips have dropped between 4 and 24 percent since crude prices fell over 50 percent from $115 a barrel in June 2014.
All of the listed companies, except Shell, are expected to report falls of 19 percent to 57 per cent in their fourth-quarter earnings.
They will have to cut overall expense by $170 billion, or 37 percent, to maintain net debt at the levels of 2014, assuming a price of $60 a barrel for Brent crude, which is now trading well below the 2014 average of $99, said a report by analysts Wood Mackenzie.
"Lower oil prices pose the biggest threat to oil and gas industry earnings and financial solidity since the financial crash of 2008," the report warned.
More oil companies are expected to follow with job cuts after BP and ConocoPhillips decided to curtail projects in the North Sea, as part of wider budget reductions.
READ MORE: 35,000 oil & gas jobs at risk as crude price tumbles – study
The fourth-quarter earnings for a wider group including Italy's Eni, Brazil's Petrobras and Russia's Rosneft, would be "severely impacted" by plummeting oil price, falling 39 percent from 2014, said Iain Reid at BMO Capital Markets to the FT.
You can share this story on social media: