Russian ruble recovers after S&P downgrade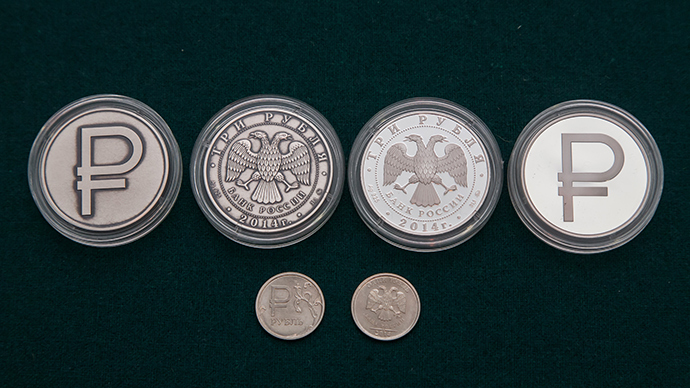 The ruble has made a 2.5 percent comeback after losing more than 5 percent after S&P downgraded Russia's sovereign credit rating to 'junk' status.
The currency hit a 6-week low late Monday after the ratings agency announced it had cut Russia's credit rating to BB+ from BBB-, the threshold between 'investment grade' and 'speculative grade'. It was the first 'junk' rating for Russian debt since 2004.
READ MORE: S&P downgrades Russia's credit rating to junk
The downward shock to the ruble was partly caused by the 1 percent retreat in oil, as the Russian economy is dependent on it for more than half of its exports. Oil prices, as well as sanctions and the Ukraine conflict, have all hurt the Russian currency. EU leaders meet on Thursday to discuss possible further economic sanctions against Moscow.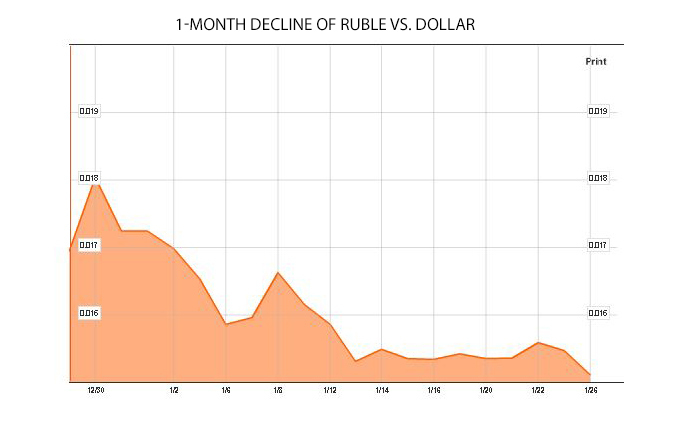 The ruble has lost more than 13 percent of its value since the beginning of this year and more than 46 percent in 2014. Russia's central bank spent $88 billion of its foreign currency reserves last year trying to stop the ruble's steep slide.
The rate against hard currencies improved on the opening of trading on the Moscow Exchange, as the ruble appreciated to 67.05 per dollar and 75.92 to the euro. Russia's stock market was closed when the S&P made the announcement late Monday evening.
The ruble-denominated MICEX Index gained 1.81 percent by 3:15pm Moscow, while the dollar-denominated RTS fell 0.71 percent
Russian equities lost ground before trading up. Shares in Gazprom, Russia's biggest gas producer jumped 2.55 percent, and Lukoil, the second biggest oil exporter, increased 1.92 percent by 3:00pm in Moscow.
You can share this story on social media: