Cheap oil won't 'collapse' Russian economy – minister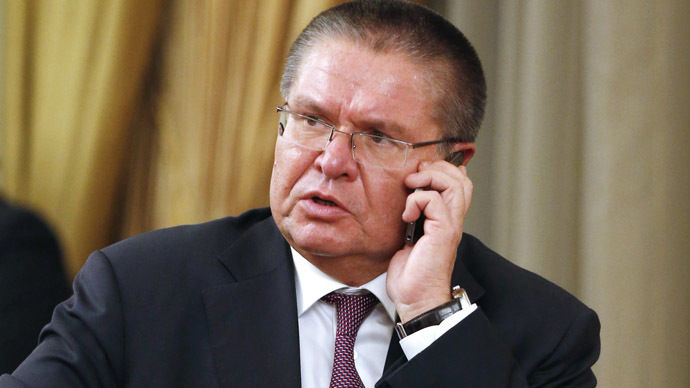 Low oil prices will not ruin the economy the Russian Economic Development Minister Aleksey Ulyukaev has said, adding that the oil price estimate for the 2015 budget has been slashed to $80 a barrel from $100 a barrel.
"We aren't going to collapse," Ulyukaev said at a meeting with ministers in Moscow Friday.
Ulyukaev's comment comes after OPEC decided to keep its production ceiling at 30 million barrels per day. This will hurt high-cost producers such as Iran, Iraq, Venezuela, and Russia. It will also deal a big blow to US shale drillers, which aren't profitable below $70-80 per barrel, according to some estimates.
READ MORE: Oil slumps 4% as OPEC leaves output unchanged
He said Russia will revise its break-even oil price to balance the budget for next year, but that the current oil prices won't kill the Russian economy. In fact, $80 per barrel is still a relative high compared to 1998 when the Asian Financial crisis hit and prices were $18 per barrel, or in the early 2000s when oil hovered in the $30-40 range.
READ MORE: OPEC decision will keep oil prices low & hit Russia, Iran, US – experts
"It is difficult to talk about the break-even price now. It is very likely that it will be closer to $80 per barrel, but certainly now no one can say. We are preparing for different scenarios," said Ulyukayev.
Urals crude, Russia's key export blend, usually trades slightly lower than Brent. Russia's current budget depends on $100 per barrel.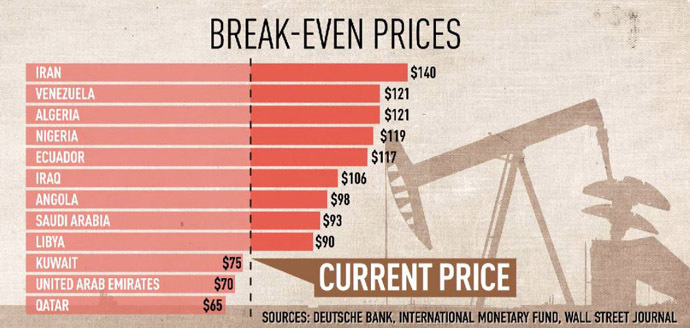 Russian President Vladimir Putin said he "wasn't surprised" by the sudden drop in oil prices and that it was an unavoidable reaction to the market, during a meeting with the France's Total President Patrick Pouyanne in Sochi Friday.
"We know that it is a tricky time for the oil industry, and the energy sector in general. But I think there are no surprises for us," the President said, as quoted by TASS, adding that Russia was satisfied with the OPEC decision and believes that the world oil market will recover in the first or second quarter of 2015 as the winter months hit.
Igor Sechin, the chairman of the country's biggest oil producer, Rosneft, said that Russia could even withstand prices as low as $60 per barrel. The oil chief also warned that the world oil market is about to undergo significant changes.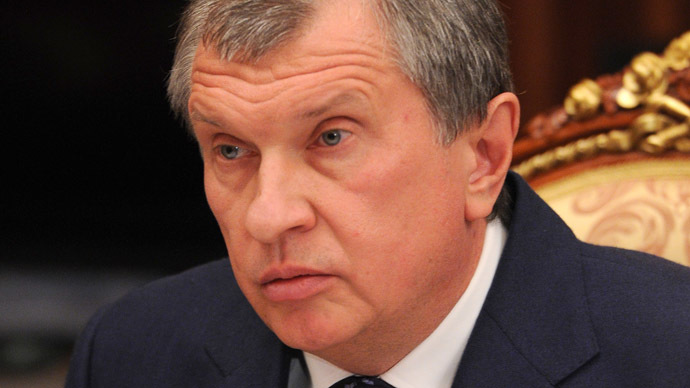 The world's largest producer of crude stands to lose up to $140 billion per year as long as oil prices stay below $80 per barrel.
Bloomberg analysts say there is a 75 percent chance the Russian economy will slip into a recession in the next 12 months.
Russia risks entering a technical recession if its fourth quarter growth doesn't expand quarter-on-quarter. A technical recession occurs after two consecutive quarters of non-growth. In the third quarter Russia's economy contracted 0.5 percent.