US pressing Chinese and Arab banks to sanction Russia – head of VTB bank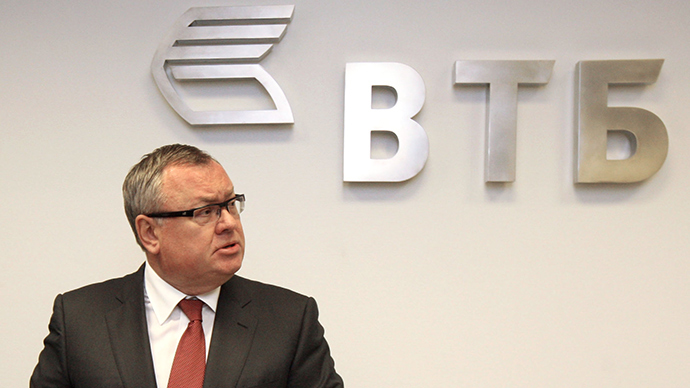 The US is putting pressure on Chinese and Arab banks, forbidding them to work with Russian sanctioned companies, says Andrey Kostin, head of Russia's second biggest lender VTB.
"We have information on Arab countries, China, and others that US officials come, gather the heads of banks and say: "We will punish everyone who is under Russian sanctions," said Kostin, after a meeting organized by the Stuttgart Chamber of Commerce in Germany.
"We need to take this into account. Nobody wants to become BNP Paribas", he said, meaning the large French bank that was fined $9 billion for violating US sanctions against Cuba, Iran and Sudan.
However, Kostin believes Chinese credit organizations will provide financing for projects that interest them.
"The Chinese, on the one hand, will be cautious. Most Chinese banks have businesses in America as well," said Kostin "They are more willing to finance transactions that are related to the financing of their own exports. And I don't see any problems here."
READ MORE: Russia-China trading settlements in yuan increases 800%
Kostin said the issue becomes more complicated when it comes to free financing. But overall, China, as well as Arab countries, remain Russia's potential funding sources, even though they are being pressured.
Earlier in November, Kostin said he's leaving open the possibility of VTB's withdrawal from the London Stock Exchange. He believes its restrictions are tougher than the sanctions imposed by US. The bank is considering raising subordinated loans in the Asian markets.
READ MORE: Russia's second biggest bank VTB may leave London Stock Exchange
In the summer Kostin also said the key goal of his bank is to increase the use of currencies other than the dollar.
READ MORE: Russian companies 'de-dollarize' and switch to yuan, other Asian currencies