​Russia-China trading settlements in yuan increases 800%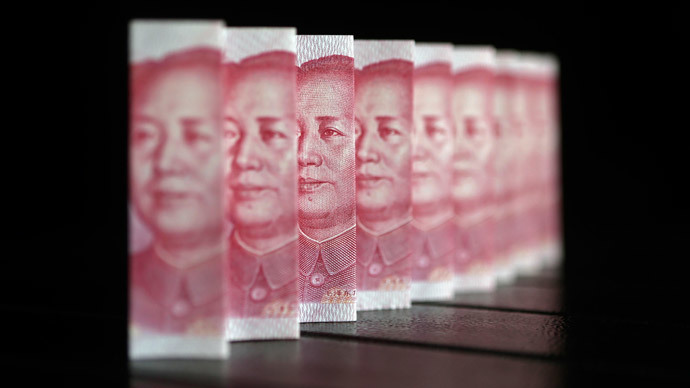 Settlements in yuan between China and Russia have increased ninefold in annual terms between January and September 2014, says the Chinese Ministry of Economic Development.
"The settlement in national currencies between China and Russia in bilateral trade amounted to about 2 percent in 2013. There has been a significant growth in 2014. In particular, the use of the yuan in mutual settlements increased nine times in the first nine months of 2014." TASS quotes Lin Zhi, head of the Europe and Central Asia Department of the Chinese Ministry of Economic Development.
READ MORE: Ruble-yuan settlements will cut energy sales in US dollars – Putin
"About 100 Russian commercial banks are now opening corresponding accounts for settlements in yuan. The list of commercial banks where ordinary depositors can open an account in yuan is also growing." the official said.
On November 18 Russia's Sberbank became the first Russian bank to begin financing letters of credit in Chinese yuan.
READ MORE: Russia's biggest bank launches financing in Chinese yuan
Half of the trade between Russia and China could be carried out in yuan and rubles provided China removes restrictions on currency transactions for Russian banks, said Deputy Finance Minister Aleksey Moiseyev in September. The restrictions don't allow Russian banks to keep yuan received from exporters for a long time.
Russia and China have been boosting cooperation primarily in the financial and energy sectors and are planning to have a trade turnover of $200 billion by 2020.
Switching to settlements in domestic currencies can largely contribute to balancing the global economy by reducing the impact of the dollar on the world financial and energy markets, President Vladimir Putin said at the APEC Summit last week.
You can share this story on social media: