​Russia's second biggest bank VTB may leave London Stock Exchange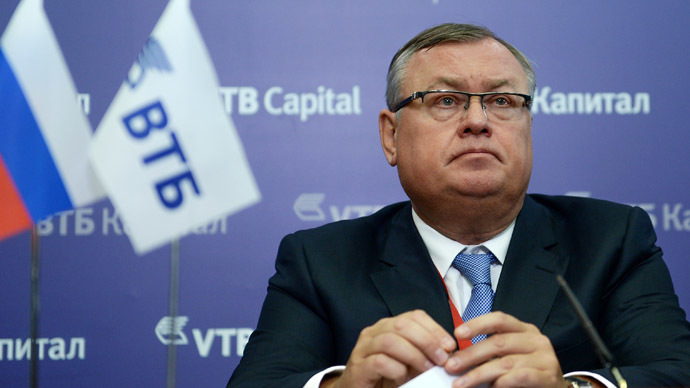 VTB Bank may quit the London Stock Exchange (LSE), and is currently in talks to get more loans from Asia, CEO Andrei Kostin has said.
"We hope they [negotiations with London exchange – Ed.] will recover the situation. If not, we are considering quitting," Kostin told journalists at the APEC summit in Beijing, adding there's a possibility of delisting.
Kostin said the bank is complaining about demands made by the LSE, which he considers tougher than those put forward by US sanctions.
"The issue must be somehow clarified or finished with soon," Kostin said.
He added the bank is now talking with Asian bourses about drawing down syndicated and subordinated loans. He mentioned both the Tokyo and Shanghai exchanges.
He said the exchange of Shanghai may be of particular interest due to the conditions created by the London and New York exchanges. The issue of costs that may occur in switching from one exchange to another hasn't yet been negotiated, Kostin said.
On July 31 the EU introduced sanctions against the Russian financial sector. Five major Russian state-owned banks – Sberbank, VTB, Gazprombank, Vnesheconombank (VEB) and Rosselkhozbank (Russian Agricultural Bank) – have been banned from receiving any long-term (over 30-day) loans from EU markets.