​Ukraine will need extra funding to stay afloat – IMF head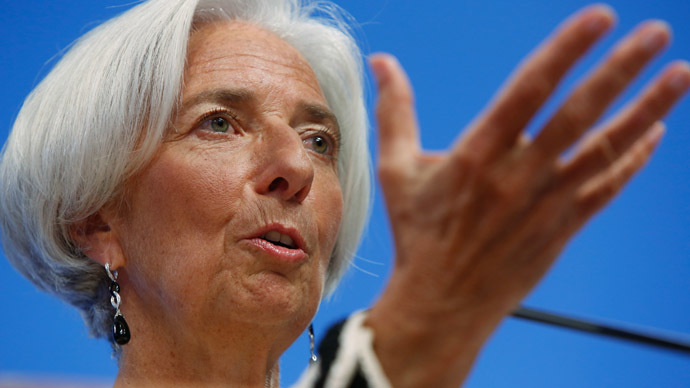 The Ukrainian economy, weakened by war, needs additional funding from sources beyond the International Monetary Fund (IMF) to stay afloat, the fund's head Christine Lagarde has said.
The IMF's December estimate of the cash needed has turned out to be insufficient following the continued conflict in the country.
"Additional funding will have to come" after the IMF reviews the current bailout strategy, Lagarde said at a Bretton Woods Committee event on the sidelines of the annual IMF and World Bank meetings of finance ministers and central bankers.
"To assume that the additional funding will have to come from the IMF, I think is rather far-fetched," she said. "If the economy has to be restored and stability maintained, money will have to come from multiple sources."
Initially it was planned that $30 billion in aid, of which the IMF pledged to allocate $17 billion, would be enough to restore the economy. The April bailout was predicated on the expectation that the conflict in eastern Ukraine would end in the early autumn.
The IMF's review updated last month, showed that the country's financing needs could rise by $19 billion if the civil war continues.
Despite the World Bank's forecast that country will likely be in a deep recession until at least 2016, the IMF projects the economy expanding next year.
You can share this story on social media: