Ukraine may need extra $19bn if fighting continues – IMF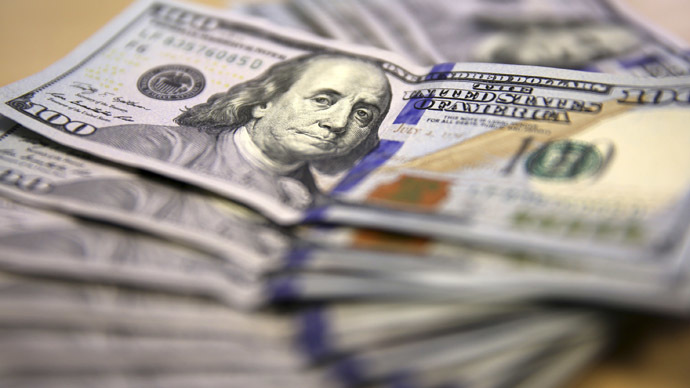 Kiev will need an extra $19 billion in external financing by the end of next year if fighting in Eastern Ukraine continues intensively throughout 2015, the International Monetary Fund said in a report.
The IMF ran an economic scenario where fighting in the East of Ukraine continues at an intense level throughout 2015.
"A further intensification of the conflict or its extension beyond the next few months could generate a deeper recession, larger fiscal pressures—stemming from both revenue underperformance and additional needs for military spending—and further capital outflows and international reserve losses," the report said.
The Washington-based lender approved a $17 billion bailout loan in May to help Ukraine stay afloat, but that sum was only intended as part of a two-year stabilization program.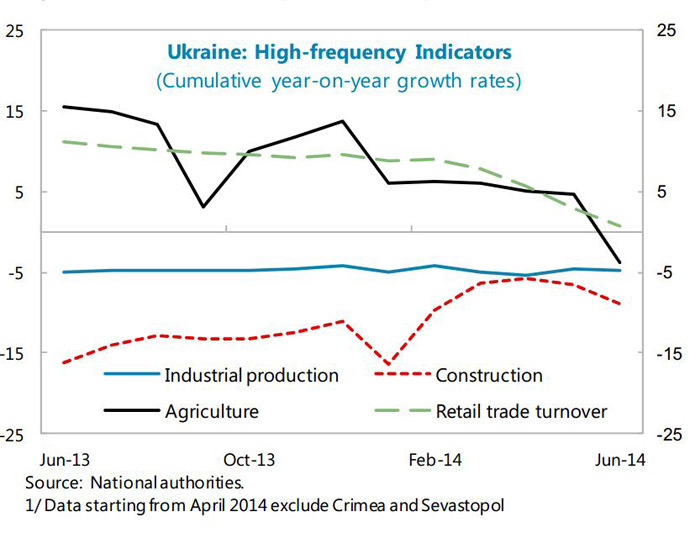 A large expense right now for Ukraine is the mounting cost of military spending.
If the war in the east continues through the end of 2015, the economy will shrink 7.3 percent this year and 4.2 percent next, the IMF said. Under the current scenario, the IMF expects Ukraine's GDP to contract by 6.5 percent this year, rising 1 percent in 2015.
The Donetsk and Lugansk regions are home to the key industrial sector of Ukraine's economy - and in 2012 accounted for 15 percent of Ukraine's GDP. Fighting between the Ukrainian army and anti-government forces has hit agriculture, construction, and trade as well.
If the conflict does not cool down soon, as many analysts expect it to in the coming months, the IMF will have to re-evaluate its strategy, which would require Ukraine's international partners to help out financially, the report concludes.
Other major economic concerns weighing on Kiev are inflation, a mounting budget deficit, a loss in foreign investment, high gas prices and an escalating dispute with Russia's Gazprom, and unstable politics ahead of the October parliamentary elections.
The national currency, the hryvnia, has lost more than 60 percent against the dollar this year, and inflation is expected to be 12 percent. The country's depleted foreign reserves are expected to drop down to $16.2 billion by the end of 2014, Bloomberg reports.
The second $1.4 billion tranche of aid was disbursed on August 30 and the first $3.16 billion was received in May.
In order to qualify for the bailout, the Ukrainian government was required to cut public spending and social benefits and raise taxes. One of the most painful measures is cutting energy subsidies, which will raise gas prices for consumers considerably - on par with what most Europeans currently pay.
You can share this story on social media: