Pepsi and Coke take hammering in Mexico as junk food tax starts to bite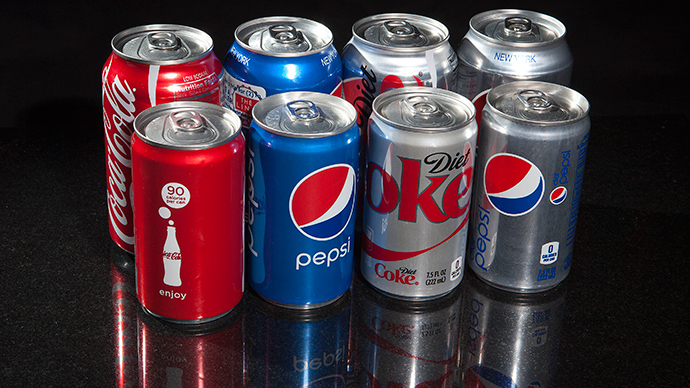 Mexico has become one of the few places Pepsi and Coke have seen declining sales after the country adopted anti-obesity laws last year. Concerned over the losses the US beverage industry seems determined to stop similar legislation at home.
PepsiCo saw a 3 percent drop in snack sales volume in Mexico, while reporting a higher quarterly profit in global sales on Thursday.
Its main rival Coca-Cola has also reported beverage volume declines in the Latin American country for the first half of the year, AP reports.
Mexico joined the list of countries which are trying to fight the growing global obesity problem when it voted in legislation to tax unhealthy food and sugary drinks at the end of last year. But unlike other countries like Norway and Hungary which have also passed similar laws, in Mexico it was largely the result of the anti-obesity crusade by President Enrique Pena Nieto.
Mexico has even higher rates of adult obesity than the United States at 32.8 percent according to the UN Food and Agriculture Organization.
Mexico also has the world's highest per capita consumption of Coca-Cola drinks, and fizzy sugary drinks like Coke are well known to make people fat.
Mexico slaps one peso, about 7 cents, on every liter of sugary drinks and ads on five percent to foods with upwards of 275 calories per 100 grams.
READ MORE: Coke, Pepsi to remove controversial additive after thousands sign petition
Although the chief financial officer for PepsiCo, Hugh Johnston, told AP that the loss in profits in Mexico was what the company expected, they still have plans to get round the tax by targeting different outlets with different package sizes.
But although Johnston doesn't expect many similar initiatives to pop up round the world Pepsi and Coke are spending millions of dollars to stop proposed taxes on Sugary drinks in California becoming law.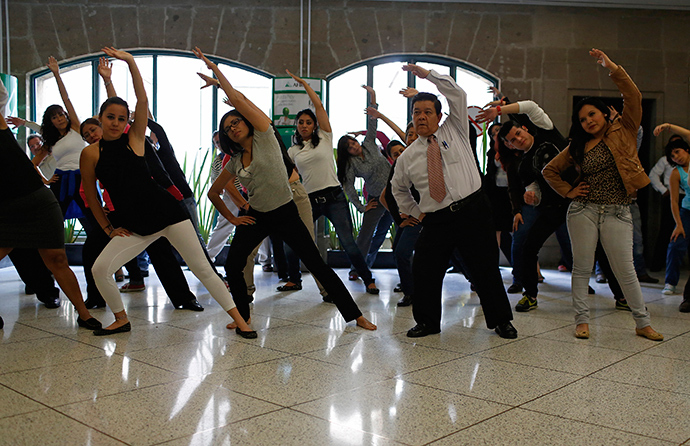 A ban on sugary drinks is on the November ballots in both Berkeley and San Francisco. Although similar taxes have been rejected by voters and courts in other parts of the US, a victory for such policies in the Bay Area would be major blow to the beverage companies as it is known for its liberal initiatives which have then caught on nationwide such as a ban on plastic bags in the 1980's.
In the past California lawmakers have failed at least six times to slap some sort of tax on sugary soft drinks and because no state or city in the US has managed to pass such legislation, no one knows whether it would actually lead to a drop in obesity.
READ MORE: Death and taxes, literally
"It's an experiment. Somewhere in America needs to give it a trial so we can see if this works," Michael Pollan, a US writer on food and agricultural policy, told AP.
Supporters of the initiative hope that the tax will reduce sugary drink consumption by a third while generating more than $35 million towards health education.
READ MORE: 'Globesity': US junk food industry tips global scales
But the battle is far from won, and as usual, who has the biggest resources is proving to be a crucial factor.
The CEO of Pepsi has called the proposed measures "discriminatory taxes", and the soft drink industry is prepared to put its money where its mouth is.
The American Beverage Association has shelled out $7.7 million to defeat the proposal since the beginning of this year just in San Francisco. In comparison supporters of the tax have received just $391,000.
"If it can't pass in Berkeley, where is it going to pass? Honest to God, if they can stop us here, they can stop us anywhere. And they know that," Tom Bates, Mayor of Berkeley, told the New York Times.
You can share this story on social media: