Death and taxes, literally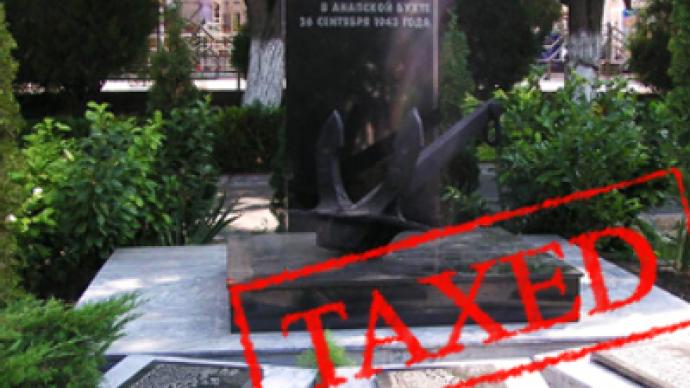 Town authorities of a Russian Black Sea resort have been obliged to pay tax on a mass grave of soldiers and victims of Nazis who perished during the Second World War, and a monument to Lenin, according to vedomosti.ru.
In February 2007, Russia's Federal tax administration ruled that a public utilities company in the town of Anapa must pay 98,518 roubles – around $ 3,500 – in tax.
The authorities decided to exclude monuments from non-deductible expenses and cancel income tax benefits that were given to the company – Gorkomhoz – for not using the memorials for commercial activities.
In February this year Gorkomhoz brought the case to court and won. The tax administration officials appealed against the court decision but the higher court left it without any changes.
Only on December 22 was the court's ruling published in legal databases.
While Russian officials have considered imposing taxes on monuments and graves, a New York state governor has introduced an "obesity tax" on high-calorie soft drinks. Milk, fruit juices and bottled water will be exempt from the new 15 per cent "fat tax", unlike Coke and Pepsi.
You can share this story on social media: