US lifts sanctions on Turkish arm of Russia's biggest lender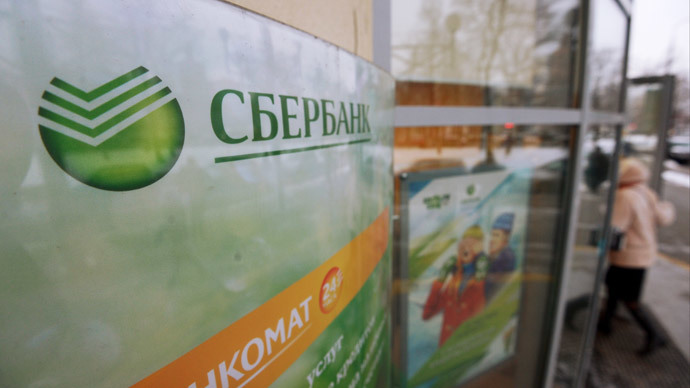 The US Treasury Department has taken a bank off its "naughty" list, Turkey's DenizBank, a subsidiary of Sberbank. Russia's largest bank was placed under sanctions in September, and now DenizBank is no longer blocked from American capital markets.
Istanbul-based DenizBank fell under sanctions because it is more than 50 percent (99.85 percent) owned by Sberbank, which acquired it in September 2012. The Department of the Treasury sanctions apply to any bank that is majority-owned by a sanctioned Russian bank.
Sberbank acquired Denizbank, Turkey's eighth largest, from Belgium's Dexia for $3.5 billion, as part of an effort to grow outside the former USSR.
Blacklisted banks are banned from raising long-term, more than 30-day, debt on US capital markets. US citizens are also not allowed to do loan business with sanctioned entities.
Five major Russian state-owned banks – Sberbank, VTB, Gazprombank, Vnesheconombank (VEB) and Rosselkhozbank (Russian Agricultural Bank) – have been stopped from long-term borrowing on European and US markets. Others, such as 14th largest Bank Rossiya, as well as smaller banks, Bank of Moscow, SMP, Sobinbank and InvestCapitalBank, have also come under fire.
The US sanctions, introduced on September 12, bar US citizens and companies from doing business with Russian banks.
READ MORE: US extends Russia sanctions, targets biggest lender Sberbank & gas giant Gazprom
The US pushed for sanctions against Russia over its role in the Ukrainian conflict, and the first round was delivered shortly after Crimea rejoined Russia in March.
The sanctions targeted businessmen and politicians closely linked to the Ukraine crisis, and were announced shortly after Crimea reunited with Russia. The US and EU do not recognize Crimea as part of Russia, whereas Moscow maintains the West is aggravating the crisis in Ukraine.
You can share this story on social media: