Russia may restrict import of Western cars, clothes in new sanctions tit-for-tat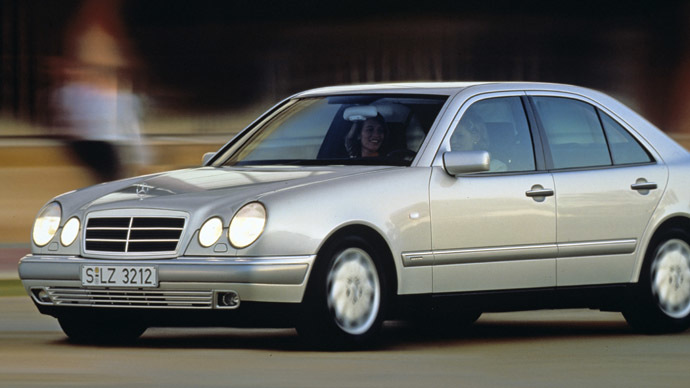 Imports of Western cars and clothes into Russia could be restricted as part of a second round of "retaliatory" measures prepared in response to the sanctions against Moscow, says presidential aide Andrey Belousov.
There are many sellers of non-agricultural goods in the West who are heavily dependent on the Russian market, the official said.
"That is true of car imports, for example, first of all used ones, that is true of certain types of consumer goods, which we are able to produce ourselves. Not all of them, but certain types of clothes," Belousov said at the Samara Economic Forum on Thursday.
The Ministry of Economic Development has already prepared a list of goods the import of which could be restricted, the official said, adding that the retaliatory sanctions have to be such as not to harm but to support Russian producers and consumers.
On Friday, the EU put into effect a new package of sanctions against Russia, with a wide range of arms producers, energy companies and banks targeted, including the manufacturer of the world-renowned Kalashnikov rifles and oil major Rosneft.
READ MORE: EU publishes Russia sanctions list: Energy, defense industries targeted
Impact on blacklisted industries?
The EU has restricted Russian arms producers as well as major energy companies Rosneft, Transneft, and Gazprom Neft from raising long-term debt on European capital markets.
That will have no serious impact on Russian arms exports, a senior official at the sanctioned state-owned high-tech corporation Rostec said Friday, according to Itar-Tass.
Experts believe the measures are unlikely have a short-term effect on the sanctioned industries.
"The capital market is well-developed and you can attract resources in different regions of the world," RIA Novosti quoted Dmitry Baranov, a senior analyst at asset management company Finam Management, as saying.
An hour after the publication of the new EU sanctions list, the market reaction was quite restrained, with shares of energy firms Rosneft, Transneft and LUKoil even showing a 0.3 percent growth. By the end of the trading session Transneft added 1.83 percent, Rosneft grew 1.39 percent and Gazprom Neft went up 1.8 percent.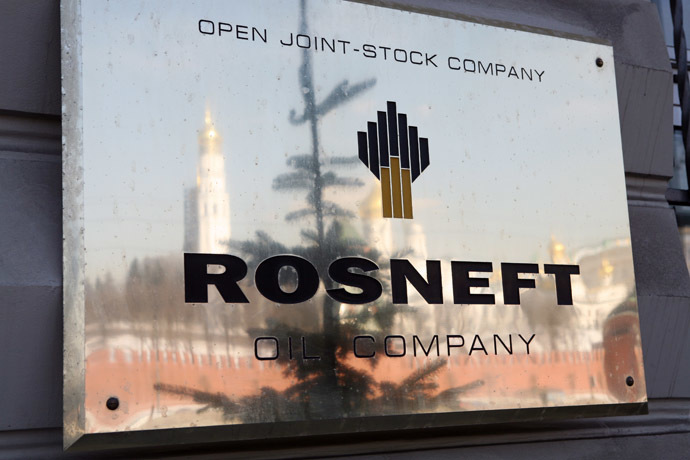 The EU has also halted services Russia needs to extract oil and gas in the Arctic, deep sea, and shale extraction projects.
Restrictions on developing oil and gas extraction in the Arctic could for the next 10-15 years be compensated for by onland projects in Siberia, according to Ivan Kapitonov, of the Russian Academy of the National Economy and Public Administration.
Besides, according to the document on sanctions, they will not affect "the execution of an obligation arising from a contract or a framework agreement concluded before 12 September 2014". That means, for example, that the existing projects of Rosneft and ExxonMobil in the Arctic cannot be put on hold.
READ MORE: ExxonMobil, Rosneft start joint Arctic drilling in defiance of sanctions
However, in the long run, the sanctions could hurt the industry, believes Grigory Birg, an Investcafe analyst, who says Rosneft is the most vulnerable as it has a lot of joint projects with Western companies financing initial expenses of geological exploration.
"That's why potentially limitations on access to capital markets and the necessary technologies are capable of primarily hitting Rosneft," Birg told RIA Novosti.
European recovery at risk
It's not only the Russian companies and analysts that are assessing the damage already done and possible future damage from the "sanctions war." Both the Russian and European economies are going to suffer, according to Politics First's editor Marcus Papadopoulos.
"Europe is starting to show signs of coming out of the recession," he told RT. "These sanctions, should Russia place them back, which Russia has every right to do, it's tit for tat, could have an adverse effect on that recovery for Europe."
The first round of "retaliatory" sanctions was introduced by Russia on August 7. Moscow banned the import of agricultural products from the European Union, the United States, Canada, Australia and Norway.
A month later an internal EU document, obtained by Reuters, estimated that the food embargo could cost the European Union €5 billion ($6.6 billion) a year.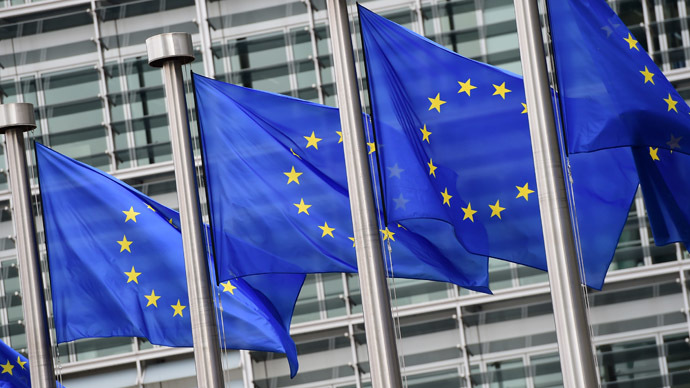 Germany, Poland and the Netherlands are the top three food suppliers hit hardest by the Russian sanctions. The EU promised compensations for the affected farmers, but the amount of submitted claims for aid appears to be several times higher than EU's annual trade with Russia.
The European Commission has been forced to suspend its aid.
READ MORE: EC suspends aid to farmers hit by Russian food ban after claims exceed annual trade
Businesses in Germany, the EU's largest economy, have already felt the brunt of the tit-for-tat sanctions.
The German Chambers of Commerce (DIHK) surveyed 300 companies doing business with Russia and a third of them reported their turnover declining by up to 50 percent, according to Reuters. Medium and small-sized businesses are said to be hit the hardest.
"Sanctions threaten to either kill our business or hamper our future development, because we can't operate as usual. The software industry is particularly sensitive to the lack of trust they cause," CEO of Dresden-based software developer Robotron, Ulf Heinemann, told RT.
Last year Germany made €36 billion doing business with Russia. Around 6,200 companies were involved, 10 percent of German exporters. About 300,000 jobs in Germany depend on trade with Russia.
The German economy shrank by 0.2 percent in the second quarter of 2014 after it demonstrated a 0.7 percent growth in the first three months of the year.
The German Finance Ministry explained in a report that it was "likely to have been related to the effect of sanctions and negative effects on confidence due to the Ukraine crisis."
You can share this story on social media: