EC suspends aid to farmers hit by Russian food ban after claims exceed annual trade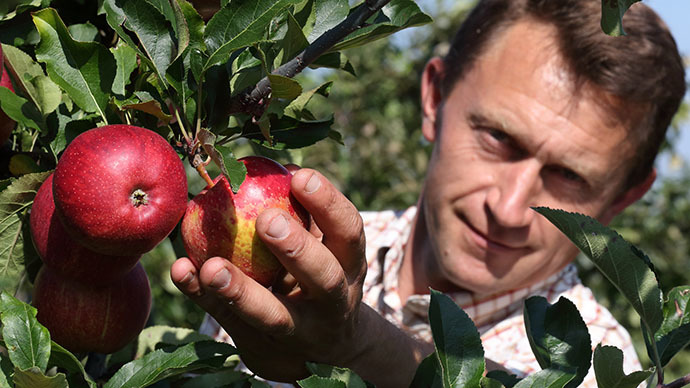 The European Commission has suspended its aid to European farmers hit by the Russian import ban.
The amount of submitted claims for some products is several times higher than EU's annual trade with Russia, with some sources blaming Poland for the exaggerations.
The 125 million euros ($160 million) scheme was announced on August 18 after Russia responded to several rounds of western sanctions with a ban on import on food from the countries involved. EU members, particularly those close to Russia, were most affected by the loss of the Russian market.
The money was meant to compensate the damage caused to producers of perishable fruits and vegetables. Apple and pear producers were entitled to receive up to 82 million euros ($106 million) and 43 million euros ($56 million) respectively with the rest of the sum going to growers of tomatoes, cabbages, grapes and a dozen other products.
But the scheme has proved to be inefficient and needs to be suspended now, the Commission announced.
"There has been strong interest from the sectors concerned, but the scheme has to be closed due to a disproportionate surge in claims – for example where the figures submitted for some products are several times higher than the total EU average annual exports to Russia," the EC said in a statement.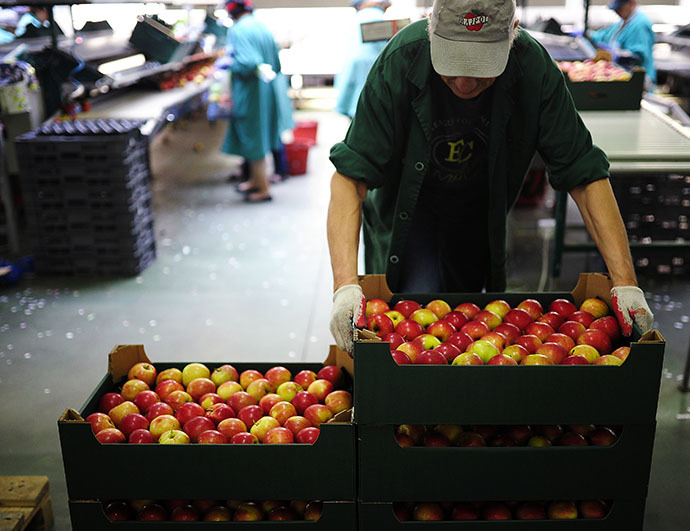 The statement added that the claims received so far have already reached the threshold and will have to be modified for a more targeted approach.
The EC said figures submitted for some products were several times higher than the average of what the EU exported to Russia annually in previous years and that it "questions whether all the claims submitted are realistic."
The European officials didn't specify whether they suspected any particular producers or EU members of the apparent fraud, but some media reports cite sources as blaming Poland.
Polish farmers had submitted 87 percent of all claims for support and had demanded compensation for more than double the EU's overall annual exports to Russia of cauliflowers, broccoli and cabbages, the sources claimed. Figures for cucumbers and gherkins were almost five times higher than annual EU exports.
Of all the countries affected by the Russian import ban Poland arguably reacted most vocally. Many Polish politicians and public figures campaigned for a patriotic surge in domestic apple consumption with the slogan, "Eat apples to spite Putin." Warsaw also sought emergency access to the American market to compensate the loss of the Russian one, without much success.
You can share this story on social media: