​US, EU to ban Exxon, BP and Shell from oil exploration in Russia – report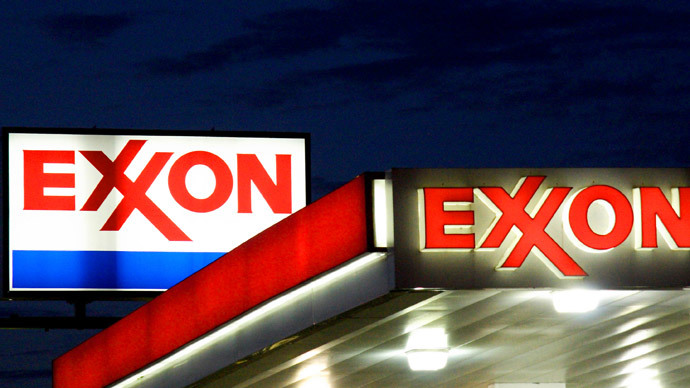 The EU and the US are going to ban energy giants like Exxon Mobil, BP and Shell from searching for crude oil in Russia's Arctic, deep seas and shale formations, three American officials anonymously told Bloomberg.
These sanctions would reportedly not interfere with current oil drilling and production from conventional land-based wells and those along the shallow edges of inland seas, some of which have been pumping crude for decades, according to the officials interviewed by Bloomberg News.
The ban reportedly targets crude reserves that wouldn't supply oil to the international energy market for at least 5 years.
All of the officials asked to not be named. The EU has failed to agree on whether to impose its new round of sanctions on Russia. The announcement of the final decision has been held off as the ambassadors from the 28 EU members convene to continue discussions on Thursday.
According to one official who spoke to Bloomberg, the new round of sanctions may target Arctic exploration prospects, as the new ban – if implemented – will further impact sharing "sensitive technologies" and services with Russia. Such exports must be authorized by member states if the products are destined for deep-water oil exploration projects in Russia.
Sources said the new measures will not affect the "conventional land-based wells and those along the shallow edges of inland seas." Instead, they will focus on future drilling five to 10 years from now.
Earlier, the Wall Street Journal reported that new set limits would prevent Russian oil companies from raising funds with maturities longer than 30 days in the EU's capital markets. Transneft, Rosneft and the oil production subsidiary of state-owned gas company Gazprom would suffer the effect.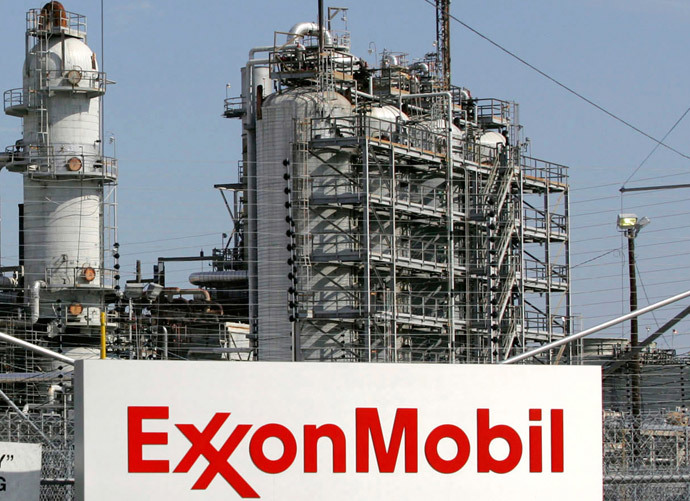 "If true that new sanctions were to ban technology and services for Arctic, deep-sea and shale exploration, that would be a very big deal," Jason Bordoff, former energy adviser to President Barack Obama, told the publication in an e-mail. "It would significantly curtail Russia's future oil production capacity, although it is important to note that it would require close collaboration between Europe and the United States to be effective."
In the meantime, however, despite the previously imposed sanctions, US oil giant ExxonMobil and Russia's Rosneft continue their joint exploitation of the Russian Arctic, and last month began drilling a $700 million Universitetskaya-1 well in the Kara Sea that may hold 9 billion barrels of crude, equating to $894 billion.
Exxon currently owns drilling rights across 11.4 million acres in Russia, after it signed a $3.2 billion exploration pact in 2011. "We are assessing the situation," Alan Jeffers, an Exxon spokesman, told Bloomberg. "We always follow the law."
The Royal Dutch Shell Plc ventures in Russia may also be affected. "We are continuing to review the latest sanctions to assess the potential impacts on our business, and engaging with the respective authorities to gain further clarity," Kayla Macke, a Shell spokeswoman, told the publication. "We are taking action to ensure we comply with all applicable sanctions or related measures. We're keeping the situation under close review."
BP is also worried about the prospects of its 19.75 percent ownership stake in Rosneft – the biggest direct foreign investment in Russia. "We will look at any new sanctions and we will of course comply with all applicable sanctions," Toby Odone, a spokesman for BP, told Bloomberg.
Other European oil companies that may suffer if the new sanctions are introduced include French Total SA, and Norwegian Statoil ASA.
You can share this story on social media: