New EU economic sanctions to hit Russian oil, defense investments – report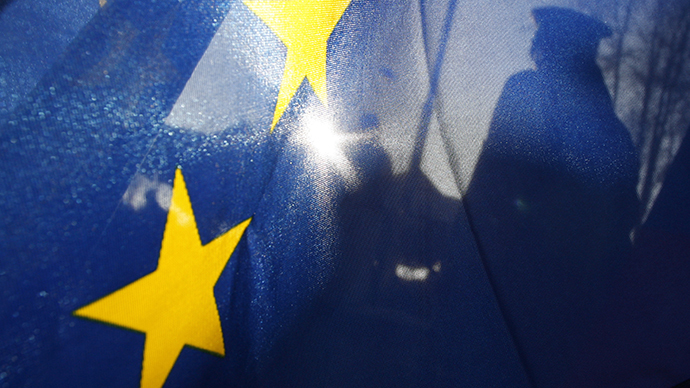 The European Union is looking at introducing more economic sanctions against Russia over its alleged role in Ukrainian conflict, targeting the country's oil and defense industries with investment bans, according to a new report.
READ MORE: EU considering banning Russian state firms borrowing - report
EU diplomats have started drawing up new economic sanctions in Brussels, indicating that they could be passed as soon as Friday, The Telegraph reported, citing a three-page document.
The confidential document was reportedly handed over to ambassadors from several European countries this week.
It calls to "prohibit debt financing (through bonds, equities and syndicated loans) to defense companies and to all companies whose main activity is the exploration, production and transportation of oil and oil products and in which the Russian state is the majority shareholder."
The new wave of sanctions could potentially ban state-controlled Russian oil and defense companies from raising funds in European capital markets, cutting off foreign investment.
"This extension would significantly increase the burden placed on the Russian state to finance its companies," the document suggests.
The sanctions would affect Rosneft – Russia's largest oil producer – in turn impacting British energy company BP, which has a 20 percent stake in the company.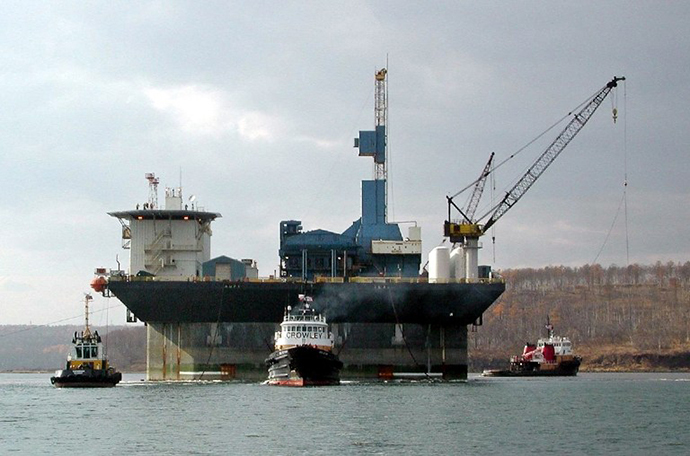 READ MORE: EU 'shoots itself in the foot' by blocking South Stream – Gazprom
Moreover, Russia's oil prospectors could be blocked off from accessing exploration, production and refinery services.
"Measures could be extended... to provision of future associated services (such as seismic campaign-related services, drilling, well testing, logging and completion services, supply of floating vessels etc) for deep water, oil exploration and production, Arctic oil exploration and production or shale oil projects in Russia," said the paper.
That may even include "prohibiting the provision of new additional technologies, for instance refining technologies needed to upgrade crude oil to EURO 4 standards."
The banking sector will also be targeted further, making borrowing money from the EU even more difficult for Russian state-owned companies.
"Possible measures [include] prohibiting EU persons from participating in syndicated loans to major Russian State owned banks and other entities with a view to further restraining access to capital and closing a possible gap in the current regulation," said the EU document. "[Also] lowering the maturity beyond which certain debt instruments are restricted bringing it form the current 90 days to 30 days."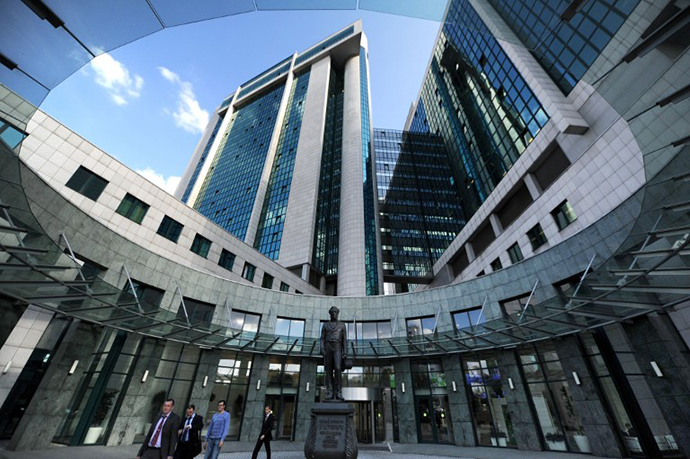 READ MORE: France says it cannot deliver Mistral warship to Russia over Ukraine
Some of the measures not being considered at this time, but reportedly being held in reserve, include bans on the purchase of newly issued Russian government bonds and a boycott of non-industrial diamonds.
Aside from the economic measures, other forms of sanctions are also being considered.
"Beside economic measures, thought could be given to taking coordinated action within the G7 and beyond to recommend suspension of Russian participation in high profile international cultural, economic or sports events (Formula One races, UEFA football competitions, 2018 World Cup etc)," according to the document.
AFP reported, citing a source, that the World Cup boycott idea is being considered as a "possibility for later on, not now."
On Wednesday the president of FIFA, Sepp Blatter, said there was no chance of the 2018 World Cup being taken away from Russia.
READ MORE: FIFA president calls foul, says 2018 World Cup will stay in Russia
"We are not placing any questions over the World Cup in Russia," the head of world football's governing body said at an event near Kitzbuehel, Austria, according to the DPA news agency. "We are in a situation in which we have expressed our trust to the organizers of the 2018 and 2022 World Cups."
"[A boycott] has never achieved anything," Blatter stressed.
Meanwhile, President Putin has outlined a seven-point plan to stabilize the situation in the crisis-torn region of eastern Ukraine.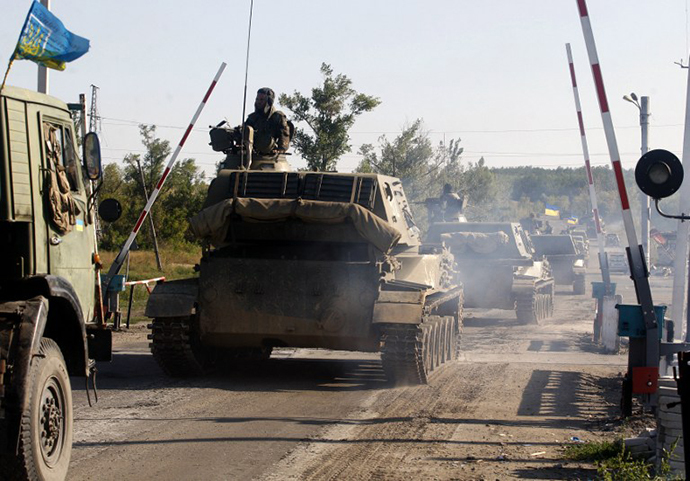 Putin also expressed hope that final agreements between Kiev and the militia in southeastern Ukraine could be reached and secured at the coming meeting of the so-called contact group on September 5.
READ MORE: Ukraine ceasefire: Putin lays out 7-step plan to stop hostilities in E. Ukraine
The military conflict has killed 2,593 people since mid-April and displaced over a million Ukrainians, most of whom sought refuge in Russia.
So far, attempts at temporary ceasefires between Kiev and self-defense forces in the past months have failed to improve the situation in southeastern Ukraine. The fighting has continued, with both sides blaming each other for breaking the truce.
You can share this story on social media: