FIFA president calls foul, says 2018 World Cup will stay in Russia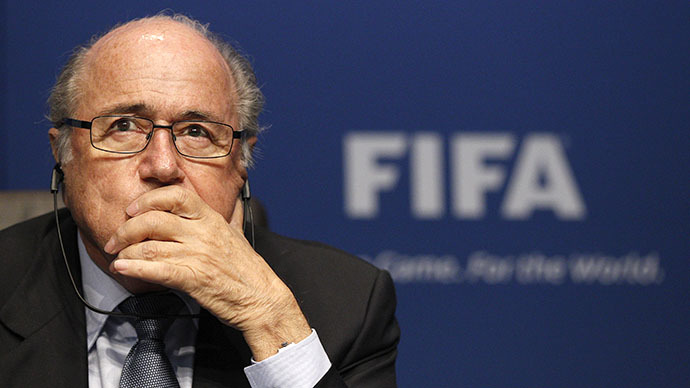 The president of FIFA, Sepp Blatter, says there is no chance of the 2018 World Cup being taken away from Russia. This came after calls from politicians to move the event because of Russia's supposed role in the Ukrainian conflict.
The head of world football's governing body was resolute in his support of Russia, saying, "We are not placing any questions over the World Cup in Russia," he told an event near Kitzbuehel, Austria, according to the DPA news agency.
"We are in a situation in which we have expressed our trust to the organizers of the 2018 and 2022 World Cups," he added. "[A boycott] has never achieved anything," Blatter added.
The FIFA president was meeting with a number of influential members from the world of football, such as former world cup winner, Franz Beckenbauer, and the president of the German Football Association (DFB), Wolfgang Niersbach.
Niersbach added at a media conference that, "Trying to influence politics through sport has failed. Nobody has uttered the world 'boycott', and politicians don't expect us to either," AP reported.
Blatter's and Niersbach's rebukes came after EU nations met to discuss a possible boycott of the 2018 event. A source said that the suggestion came in a document, which proposed possible economic sanctions against Russia, but also contained some longer term measures.
The World Cup boycott idea was in a "working document discussed by the member states," the source said on condition of anonymity, according to AFP. "But as a possibility for later on, not now."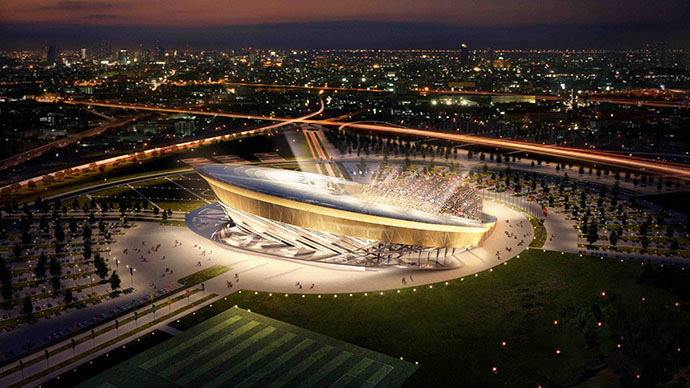 Asked last week whether there was any risk that Russia could lose its right to hold the tournament due to the current political situation, President Vladimir Putin said: "I hope not. FIFA has already said football and sport are outside politics and I think that is the right approach," he said at the Seliger forum.
In April, two US senators tried to kick Russia out of the 2014 World Cup in Brazil, due to its alleged actions in Ukraine and also asked for FIFA to take the 2018 tournament away from Russia.
Dan Coats and Mark Kirk wrote a letter to the organization based in Zurich in March asking for Russia's membership to be suspended from world football's governing body.
In a letter to the two senators, FIFA said participation in the World Cup is based on sporting merit and only a violation of FIFA statutes and regulations could lead to a suspension from a competition.
Coats, a Republican senator from Indiana, was deeply disappointed by the ruling, saying, "FIFA suggests that outrageous misbehavior by member states does not matter because such decisions are irrelevant to soccer."
In a counter measure, two Russian politicians demanded that the United States should be banned from the tournament in Brazil, which started on June 12 and concluded on July 13, with the final in Rio de Janeiro.
The petition to FIFA was made by state Duma MPs Aleksandr Sidyakin and Mikhail Markelov.
"It's an eye for an eye, a ball for a ball. Don't let the USA take part in the 2014 World Cup! End their membership of FIFA," Sidyakin wrote on Twitter.
The duo sought the country's expulsion because of its aggressive actions against Yugoslavia, Iraq and Libya, as well as its attempts to encroach on Syria.
Twelve stadiums in 11 cities will be used to host the event, with the final scheduled to take place at Moscow's Luzhniki Stadium on July 8, 2018.
You can share this story on social media: