Russia awarded 2018 World Cup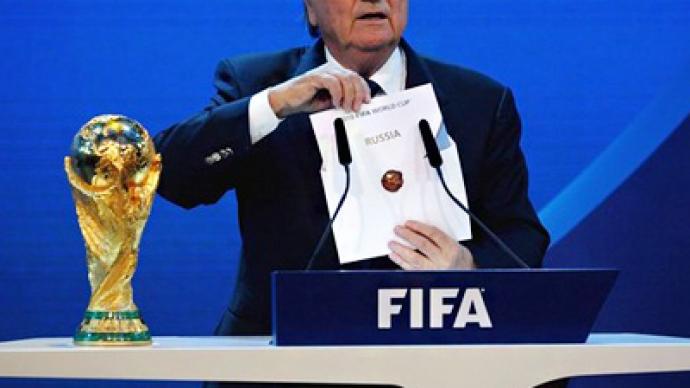 Russia has won the right to host the football World Cup in 2018 following the vote in the FIFA headquarters.
Russian history was made in Zurich on Thursday. At 18:30 Moscow time, FIFA President Joseph S. Blatter opened the envelope and revealed the name of the winner before a live audience and the global media representatives at the Zurich Exhibition Center, to give the nation something to rejoice.
Russia won despite the absence of Prime Minister Vladimir Putin in Zurich. At the last minute, he declined to make a final pitch for his country.Going into the vote Russia was regarded a slight favorite. They were the final 2018 candidate following Belgium/the Netherlands, Spain/Portugal and England to present its case face-to-face with FIFA's 22 executive committee members.England was one of the bidders to host the World Cup in 2018, and hopes to net the sporting event there were high.Citizens of the country called "the home of football" believed, until the very last moment, that they had a real chance to win the tough contest.However, as our London correspondent Laura Emmett reports, at the same time it seemed unlikely the votes would be cast for the state whose media earlier launched a smear campaign accusing FIFA officials for corruption.
Meanwhile, Qatar was selected as host of the 2022 World Cup. FIFA's executive committee chose the Asian country over the U.S., Australia, Japan and South Korea.
You can share this story on social media: