US extends Russia sanctions, targets biggest lender Sberbank & gas giant Gazprom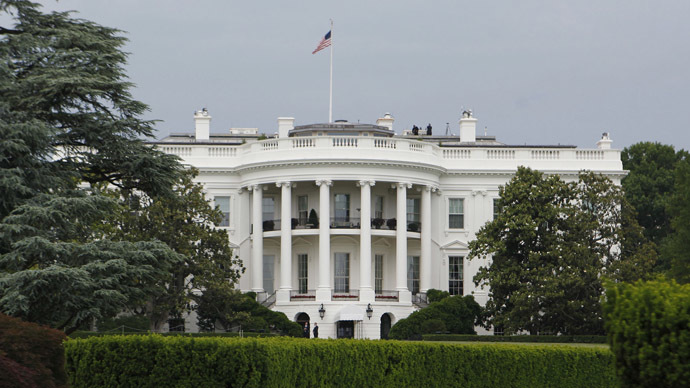 The US has introduced new sanctions against Russia's biggest lenders – Sberbank, Gazprombank and Rosselkhozbank – and added some of the country's state-owned technology firms and five energy companies, the Treasury said on Friday.
Another Russian lender, Bank of Moscow is also on the blacklist.
In the oil sector, there will be new limitations on exploration facilities for Gazprom, Gazprom Neft, Lukoil, Surgutneftegaz, and Rosneft.
The US also said it would prohibit "transactions in, provision of financing for, or other dealings in new debt of greater than 90 days maturity issued by two additional Russian energy companies, Gazprom Neft and Transneft."
The US said it was joining European allies, as Russia keeps on with"direct military intervention and blatant efforts to destabilize Ukraine,"Treasury Secretary Jack Lew said in a press release.
READ MORE: EU publishes Russia sanctions list: Energy, finance, defense targeted
However, the US said it was ready to withdraw some of the sanctions against Russia, if Ukraine and the militia in the east of the country fulfill the Minsk agreement sealed in early September, as ITAR–TASS quotes a US spokesman.
While on paper sanctions have become tougher, in fact little will change for Sberbank, the lender's head Herman Gref said.
"Given the fact that the [western debt] markets are de facto closed today, the financing for three months, or for even 30 days is no longer possible. Therefore de jure sanctions worsen the situation, but de facto - nothing new has happened," Gref said.
Sberbank has also started exploring new capital markets, Gref added.
"We are exploring all possibilities. Our objective is to explore everything that can somehow be used in such a situation," Gref added.
However, he declined to comment on whether Sberbank will place its securities on alternative capital markets this year.
You can share this story on social media: