Hungary 'indefinitely' turns off gas supplies to Ukraine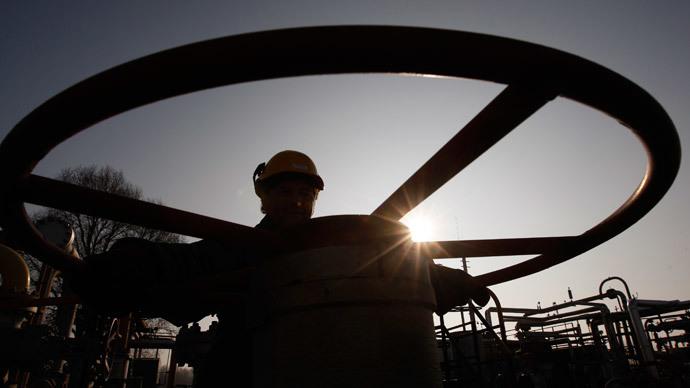 Natural gas deliveries to neighboring Ukraine have been halted "indefinitely", said Hungary's prime minister, Viktor Orban, a day after securing a new deal with Russian gas giant Gazprom.
Hungary's gas pipeline network operator FGSZ suspended gas supply to Ukraine as of 4pm GMT on Thursday, citing a need to meet increased domestic demand.
"FGSZ Ltd interrupted the gas transmission to Ukraine through the separate pipeline from Testveriseg (Brotherhood) pipeline on the afternoon of the 25th September 2014 for an indefinite period," the company said in a statement.
Naftogaz, Ukraine's state-owned oil and gas company, called the shutoff of supplies "unexplainable and unexpected."
On Friday, PM Orban, who in the past has likened sanctions with Russia to "shooting oneself in the foot", announced the country had reached agreement with Gazprom CEO Aleksey Miller to increase gas deliveries to Hungary to fill storage centers before winter. He made the announcement on Hungarian public radio, four days after meeting with Miller in Budapest.
Russia is Hungary's sole source of natural gas, and in 2013 sent 6 billion cubic meters. Gazprom's new South Stream pipeline, due to be complete in 2018, will cross through Hungary. The project will reduce the unreliable passage of Russian gas to Europe through Ukraine.
Earlier in September, Poland was also forced to turn off reverse gas flows to Ukraine, after it claimed Gazprom decreased supplies, which the Russian company denied. A day later, Poland resumed full deliveries to Ukraine.
READ MORE: Re-export of Russian gas unacceptable - Energy Minister
You can share this story on social media: