Re-export of Russian gas unacceptable - Energy Minister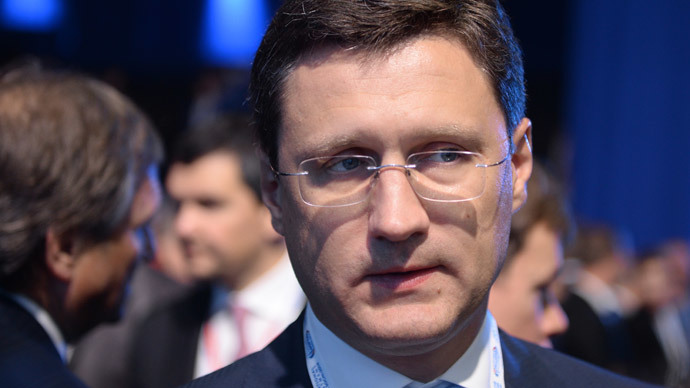 Gazprom's contracts with its European customers do not allow them to re-export gas to a third party, Russia's Energy Minister Aleksandr Novak reiterated in an interview with German business newspaper Handelsblatt published Friday.
"The contract does not allow for re-exports. We hope that our European partners will adhere to the agreements. Only this can guarantee uninterrupted supplies to European consumers," Novak said.
A third of Europe's gas is supplied by Russia, and most of it travels through Ukraine.
Russia stopped gas supplies to Ukraine in June but is continuing to meet its commitments to European customers.
Energy talks will be held in Berlin on Friday at 2:30pm CET between the EU, Russia and Ukraine to find a solution to the gas dispute before winter.
After canceling several discounts with Ukraine, Russia has offered a final price of $385 per 1,000 cubic meters – a price Kiev has so far not accepted.
Ukraine only has 15.5 billion cubic meters of gas is storage, but experts believe the country needs an extra 5 billion cubic meters to get through the winter season.
READ MORE: Hungary 'indefinitely' turns off gas supplies to Ukraine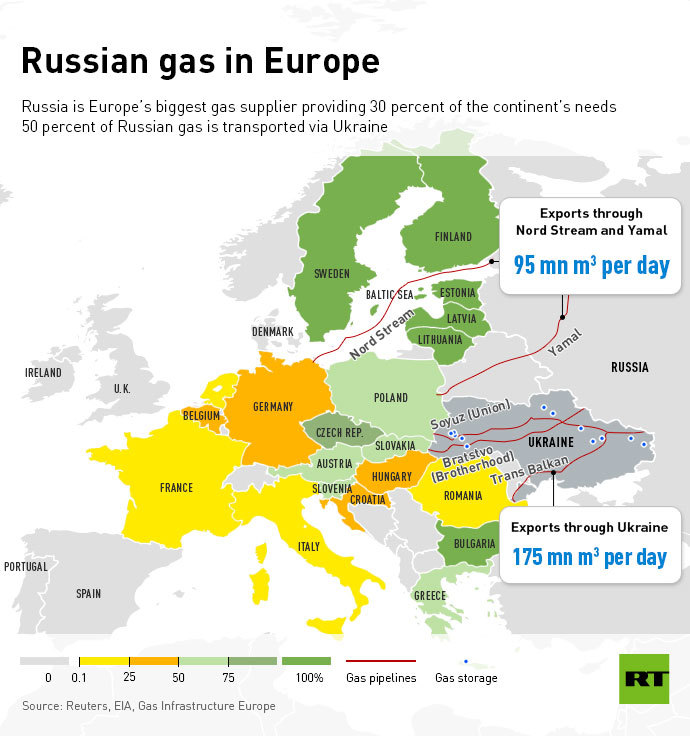 You can share this story on social media: