​Russia ready to help Iran trade, but not buy oil - Energy Minister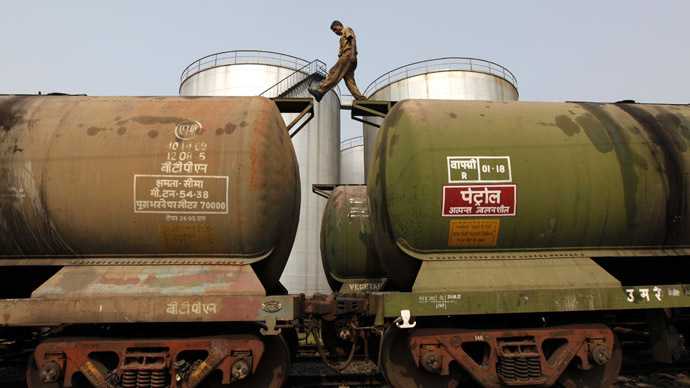 Russia is not planning to purchase Iranian oil, but its traders are ready to sell it, Russian Energy Minister Aleksandr Novak said commenting on the Russia-Iran oil-for-goods deal.
"In fact we did not discuss it (the oil supplies from Iran to Russia). But in theory we cannot exclude it, such a possibility exists," the Russian minister said.
Iran is selling its oil and "we have proposals on how our traders can play a role in it," the Minister added.
Novak's comment followed media reports that Russia could buy Iranian oil under the oil-for-goods scheme.
Sources have not disclosed the amount of Iranian oil to be delivered in exchange for power plants, but the first stage of the contract is estimated to be worth up to $5 billion.
However, Novak confirmed that Russian state-run power utility Inter RAO and Inter RAO Export, as well as Technopromexport will be supplying equipment and help construct the power stations in Iran.
Following the Tehran meeting on Tuesday the countries agreed to cooperate in various sectors of the economy with investment worth $10.9 billion which will be processed in national currencies.
Experts believe that that is the most suitable mechanism for settlements that Russia and Iran could choose.
Earlier Novak said Russia is in talks with Iran to increase the trade turnover between the two countries through cooperation in the energy sector.
Russia's participation in the construction of power stations in Iran and the joint development of oil fields are seen in the context of increasing bilateral trade, and the possibility of expanding the presence of Russian companies in the Iranian market, Novak added.
The idea of a barter supply scheme comes amid the Western sanctions imposed against Iran that had significantly reduced its supply markets.
In July 1, 2012 the EU stopped buying Iranian oil. The US is putting political pressure on other countries, especially Japan and China, so they also refuse to buy oil from Iran.