Iran won't accept 'nuclear apartheid' - Rouhani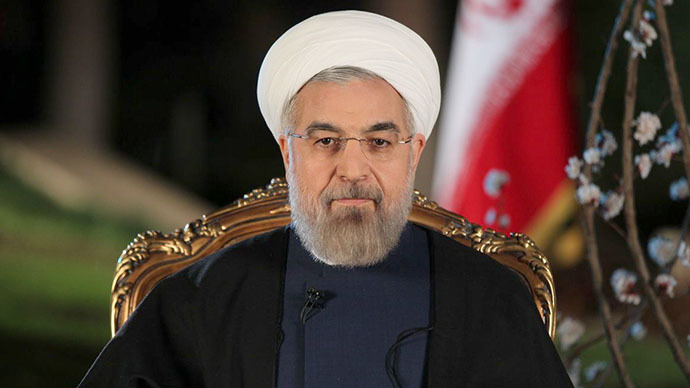 Tehran will never accept "nuclear apartheid" and its nuclear technology "is not up to negotiations," Iran's President Hassan Rouhani said prior a new round of talks with the world powers.
"We have nothing to put on the table and offer to them but transparency. That's it. Our nuclear technology is not up for negotiation," Rouhani, referring to the West, said Sunday on state television. "Iran will not retreat one step in the field of nuclear technology... we will not accept nuclear apartheid."
Iran insists its program is aimed at boosting energy supplies and improving cancer treatment. Israel and Western countries led by the US however accuse Tehran of pursuing to build a nuclear warhead.
President Rouhani, who is viewed in the world as a more moderate leader than his predecessor, Mahmoud Ahmadinejad, faces pressure from hardline critics at home. On the other hand, the likes of the USA and Israel are skeptical that the Iranian President is looking to only develop nuclear technology for peaceful purposes.
"We want to tell the world they cannot belittle the Iranian nation; they have to respect it," Rouhani stated.
However, he is looking to try and improve the country's image abroad. "If one engages in a technological endeavor but is not doing good legal and political work, then the enemy might come up with a fictional excuse to cause trouble for you," he said.
The Islamic Republic's leaders normally use the term 'the enemy' to refer to the United States and Israel.
"If you don't have good public relations and are not able to communicate well, then you might find other evil-minded people misleading world public opinion," Rouhani said.
A monthly update by the International Atomic Energy Agency (IAEA) in April said that Iran has cut its most sensitive stockpile of nuclear material by 75 percent, following a landmark deal agreed with the P5+1 group, which includes the United States, Britain, France, China, Russia and Germany last year.
The report by the IAEA shows that the Iranians have diluted half of their higher-grade enriched uranium reserve to a fissile content, from which they are less able to make fuel for a nuclear bomb. This has been refined to a 20 percent fissile purity into oxide for nuclear fuel, which is below the 90 percent purity needed for weapons-grade material.
The country has suffered heavily from US led sanctions, which has hit its oil dependent economy. However these have been eased over the last month, with Iran showing signs that it is cooperating with the IAEA. Tehran is gaining more access to blocked overseas funds. Japan has made two payments totaling US$1 billion, and South Korea has also made a payment for Iranian crude oil.
Following the report by the IAEA in April, the US has moved to release $450 million of frozen Iranian funds.
Meanwhile Iran's Supreme Leader Ayatollah Ali Khamenei said Sunday that the West's demands for Iran to limit its missile program were "stupid and idiotic".
The arrogant front tries to subdue #Iran & force it to retreat but certainly it will never achieve this goal. pic.twitter.com/bLhN8KG27j

— Khamenei.ir (@khamenei_ir) May 11, 2014
"They expect us to limit our missile program while they constantly threaten Iran with military action. So this is a stupid, idiotic expectation," Khamenei was quoted as telling the IRNA news agency while on a visit to an aeronautics fair by the Revolutionary Guards.
He went on to urge the Iranian military "not to be satisfied with the present level" [of development] and that "they should mass produce".
The US and its allies are worried that Iran could use missiles to deliver nuclear warheads, although Tehran has long denied having any plans to develop atomic weapons.
You can share this story on social media: