US proponents of sanctions on Iran won't like consequences – Iranian FM to RT
US sanctions against Iran over its nuclear program produced no positive outcomes, and if hardline lawmakers manage to impose more of those, despite President Obama's position, they will not like the consequences, warned Iranian FM Javad Zarif.
The minister was commenting to RT's Sophie Shevardnadze on the ongoing drive in the US Congress to impose more sanctions against Tehran. Proponents of such a policy say that Iran is bluffing when it says it would walk away from the nuclear negotiations with the P5+1 group and that more sanctions would result in a better final deal.

"Those in the United States, who are pushing for more sanctions, have to see what this policy has produced and whether it is worth risking. I don't want to get engaged in a childish discussion on whether Iran is bluffing or not. They can test us," Zarif said.
"What sanctions have produced is basically 19,000 centrifuges and a lot of resentment among the Iranian population that the United States Congress is against their buying medicines. [This is] because it restricts the possibility for banks to open Letters of Credit for Iranian corporations to import medicine," he observed.
Zarif said that US senators who favor additional sanctions against Iran, such as New Jersey's Bob Menendez, should ask themselves whether they are proud of the results of sanctions. He added that the effect of any further sanctions would not be any different.

"If they believe that sanctions are so important, then they can test it and see the consequences. I don't think the consequences would be something that they would like," he said.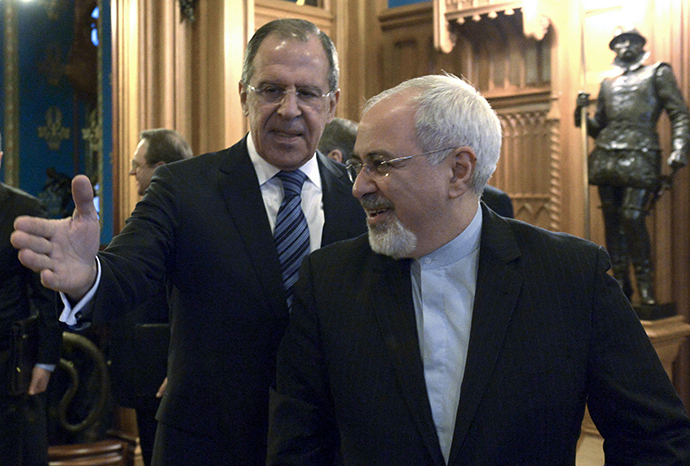 Minister Zarif gave his interview to RT days ahead an agreement comes into force, which will see the West lift some of the sanctions against Iran in exchange for the slowdown of the program.
He dismissed the entire notion of Iran having a secret weapons nuclear program as "waste of time, money and energy of a lot of people" and said that Iranian nuclear facilities have long been subject to intensive international scrutiny.
"The fact is that Iranian nuclear facilities have been open to more inspection, more scrutiny, more transparency measures than probably any other nuclear facility – certainly in the region and maybe beyond," he said in an apparent reference to Israeli civilian nuclear program and alleged nuclear arsenal.
Zarif added that Tehran is not concerned at all with surprise inspections by the International Atomic Energy Agency.
"We don't need surprise inspections because there are daily inspections. When you have daily inspections, there is no surprise," he joked.
Iran's dealings with Turkey over Syrian peace settlement, the conditions for Tehran's participation in the Geneva II peace conference and the prospects of Zarif's visit to Saudi Arabia were also discussed in the interview.
You can share this story on social media: