Carlsberg shrinks the size of its beer bottles in line with Russian market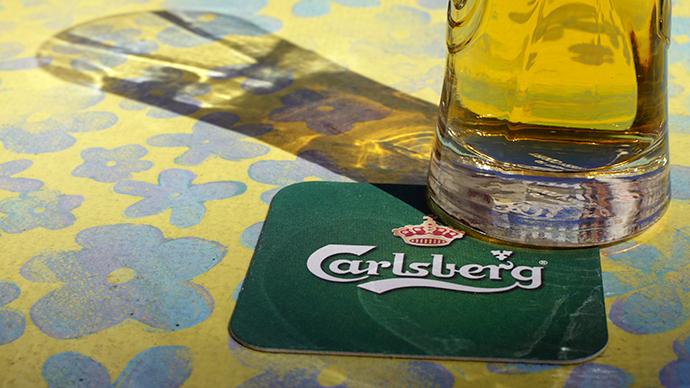 Carlsberg, the biggest brewer in Russia, plans to put less beer in bottles and reduce the size of some products in order to avoid increasing prices in Russia, where the beer market is shrinking.
The initiative applies to half of Carlsberg's Russian production and is intended to stabilize its business in Russia, which is facing food inflation and high taxes.
It means that "we don't have to increase prices as much, because then we can keep the same price points but lower volumes a little," Bloomberg quotes Joergen Buhl Rasmussen, the Carlsberg's CEO, in a telephone interview made after the Danish brewer cut its full-year outlook because of shrinking demand in Russia.
To boost Russian sales the company will also introduce new products such as Seth & Riley's Garage, an alcoholic lemon drink, and sponsoring a hockey league.
A third of Carlsberg's profit comes from the Russian Baltika brand. Sales in Russia are likely to fall in the second half of the year, as distributors are cutting orders. This is "due to the recent macro events, the consumer sentiment, and the outlook for some of the economies in Eastern Europe are becoming increasingly challenging and uncertain," the company explained in the statement.
In the first half of 2014, Russian beer sales declined by 7 percent.
Russia is trying to get to grips with alcoholism with Parliament voting to limit the size of plastic beer bottles. Also the sale of beer in street kiosks will be prohibited, along with adverts in newspapers, on TV and outdoor billboards. The changes come into effect on January 1.