China's beer market to overtake US by 2017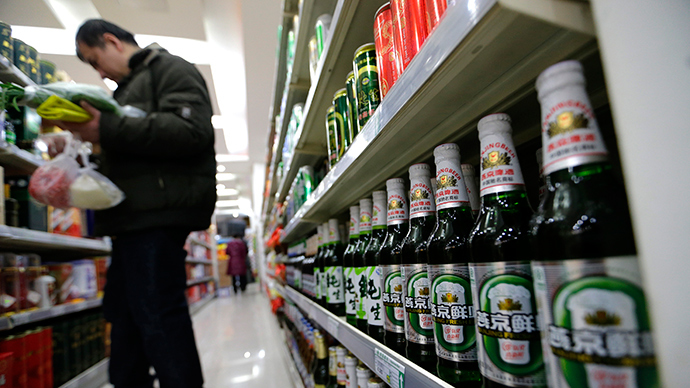 The market for beer in China is expected to grow by 45 percent by 2017, overtaking the US as the world's largest in terms of value, according to Euromonitor International forecasting.
Last year, China's beer market was about 79 percent the size of that in the US.
In 2002, the world's second largest economy overtook the US in terms of sales volume, and is now selling double the number of pints compared with the US last year.
Disposable income in China is forecast to grow in double-digit terms between 2013 and 2018, meaning more people will be able to afford beer, while the legal drinking age population will see more rapid growth than in the US during this same period.
"As these new consumers' incomes increase and macroeconomic conditions improve, brewers will also be able to encourage consumers to trade up," Amin Alkhatib, alcoholic drinks analyst at Euromonitor said.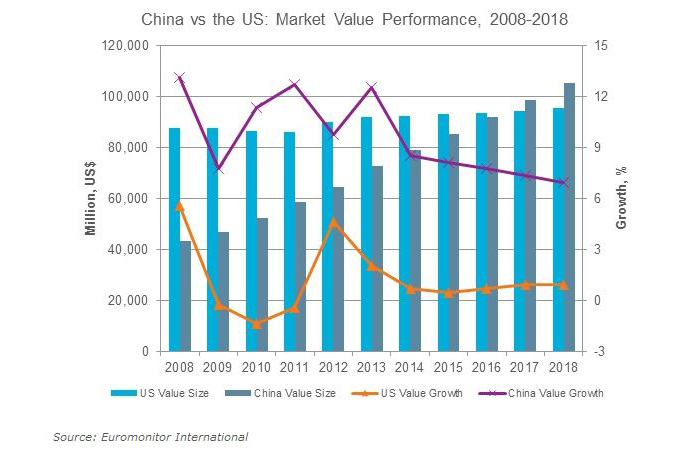 The positive dynamics in the Chinese beer market triggered the world's largest brewers to focus on China and actively invest in extending their presence in the country.
In December 2013 Carlsberg, the fourth largest beer producer said it would spend around $250 million expanding in China.
Along with other brewers, Carlsberg increased its footprint in emerging markets as the recession bit in Europe.
Currently 35 percent of world beer consumption is in Asia, which is the largest and fastest-growing regional market.
Recent manufacturing data showed that China's economy is gaining speed, as the HSBC July Purchasing Manager Index grew its fastest in 18 months.
Last year China overtook the US as the world's biggest trading nation, with total trade standing at $4.16 trillion.
According to World Bank estimates China may pass the US and become the world's biggest economy this year.
You can share this story on social media: