China leaves US behind as world's top trader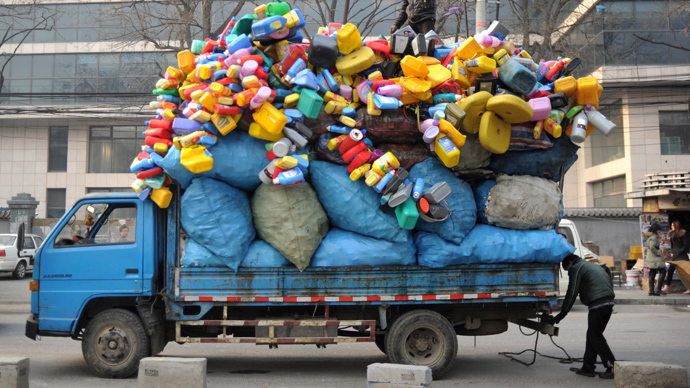 For the first time in centuries China has overtaken the US as the world's biggest trading nation, with total trade standing at $4.16 trillion in 2013.
The world's second-largest economy has raised its exports by 7.9 percent to $2.21 trillion, while imports increased by 7.3 percent to $1.95 trillion, bringing the total trade to $4.16 trillion, up 7.6 percent from 2012, according to the Financial Times.
The US is scheduled to release its full-year figures in February, but its trade for the first 11 months from January to November totaled just $3.57 trillion, making China potentially the world's biggest trader.
In December 2013, Chinese trade soared to a record monthly high of $390 billion, with $208 billion in exports, a 4.3 percent increase from 2012, and $182 billion in imports, up 8.3 percent year on year.
"This is a landmark milestone for our nation's foreign trade development," the Financial Times quotes Zheng Yuesheng, chief statistician of the Customs Administration.
Mr Zheng added that thanks to an improving world economy, the impact of structural reforms in China and a lowered outlook for commodity prices, an even stronger trade performance by China is possible in 2014.
Analysts say the strong import numbers indicate the economy is making progress in achieving its goal of turning around from an export oriented economy to the one driven by domestic consumption.
"The pickup in imports reflects that domestic demand is stronger than people expected. We think China is still capable of growing 7-7.5 percent in 2014," Geoff Lewis, global market strategist at J.P. Morgan Asset Management, told CNBC.
The first time China became the world's biggest goods exporter was in 2009, and now its total exports and imports make up for more than 1/10th of the total world trade, up from 3 percent in 2000.
You can share this story on social media: