Lucrative Chinese gaming market opened for game consoles after 14-year-long ban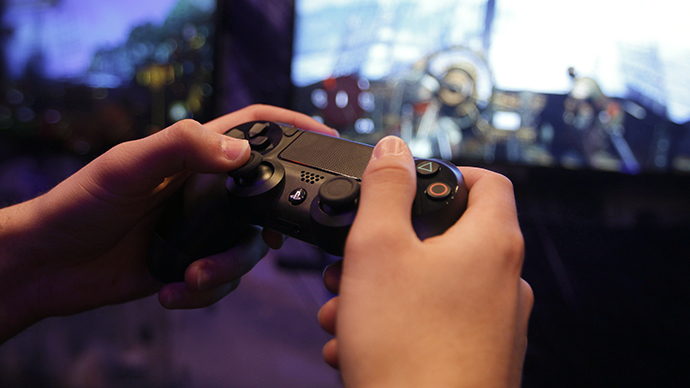 The 'big three' producers of video game consoles, Sony, Nintendo and Microsoft, are eying the uncharted territory of the Chinese $14bn market, after the country suspended the 2000 ban on foreign consoles.
Back in 2000, the Chinese government banned the sale of game consoles in the country citing concerns that they may harm young gamers' mental health. The ban however didn't cover similar areas of the entertainment industry, so now China is a lucrative and fast-developing market dominated by PC, mobile and arcade games. In 2012 it grew by a third and was estimated at $14 billion last year by the China Games Party, an industry-tracking group.
Beijing first announced the plans to reverse the restriction in September last year, and followed on with the plan by temporary and partially suspending the ban. The change allows the sale in mainland China of game consoles produced in the Shanghai free trade zone, a statement posted on Monday on the website of the State Council, the government's top decision-making authority, said. Content of the games will be vetted by cultural departments before they are admitted.
The half-measure is meant as an experiment and will not allow console producers to rush into the Chinese market. For example, the requirement for consoles to be produced in Shanghai makes it impossible to simply redirect the flow of PlayStations, X-boxes and Wiis made in China for foreign markets and benefit from economies of scale.
The producers will also fight an uphill battle for their share in the market. Chinese gamers favor free-to-play games, in which revenue is generated through micro-transactions, like buying for a small fee in-game resources or additional services, or showing third-party advertising. For consoles the business model is based on subsidizing the prices of the equipment and compensating with high price tags of the game titles, a scheme that Chinese gamers may not like.
The prices themselves are also far from being competitive. The new Xbox One sells for nearly $500 in the United States, while Sony's PlayStation 4 goes for just under $400. In China an average gamer earns just over $600 a month, according to Hong Kong-based brokerage CLSA.
There is also an issue with software piracy. Foreign game consoles, while officially banned, can be bought illegally in China. And those are modified to be able to play pirated games, which are sold as cheap as a dollar or can be downloaded free. In the US a new licensed title may cost up to $60.
"To purchase a game at 200 or 300 yuan ($33 or $50) is unbearable or unthinkable for a normal player like me," Yang Anqi, an experienced 23-year-old student at Beijing's Renmin University, told Reuters.
And another factor is competition from domestic producers. In 2012, Lenovo unveiled its own home entertainment console, which it marketed as a family exercise device or "sports machine" to circumvent the ban on consoles.
It's no surprise that foreign console producers are far from being ecstatic with the news.
"We are still not sure exactly what we will be able to do in Shanghai, and thereafter in Greater China," told Reuters Yasuhiro Minagawa, Nintendo's Japan-based PR manager. "Both with hardware and software, there are many things we have to look into and so we can't say anything concrete."
Sony also sounded a note of caution.
"We do recognize that China is a promising market, and we will continue to study the possibility," said Satoshi Nakajima, a spokesman for Sony Computer Entertainment.
You can share this story on social media: