Foreign booze, tobacco, soda in Communists' sanction sights 'to protect Russian genes'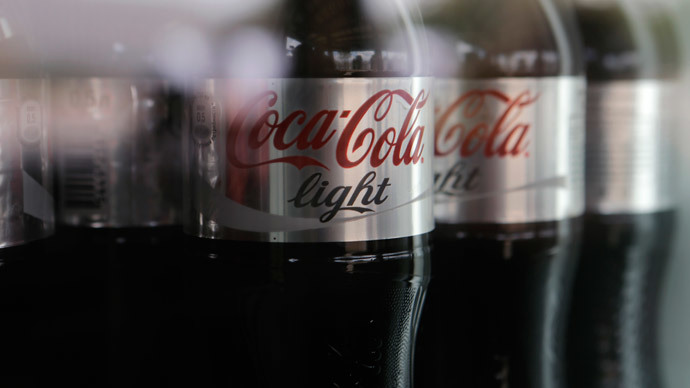 Communist Party lawmakers are asking Russian government to impose sanctions on tobacco, alcohol and carbonated drinks from all countries that support sanctions against Russia, saying that such move would be in the interests of national security.
The letter addressed to Prime Minister Dmitry Medvedev was published on the Communist Party website on Thursday, a short time after President Putin's decree banned the imports of almost all agricultural products from countries that had supported sanctions imposed on Russia over the crisis in Ukraine.
"It appears strange that Russia's reciprocal pinpoint sanctions would not touch upon the interests of a group of monopolists who represent the branches of economy that cannot be described as important and useful for society. If we sanction these spheres we would deliver a serious blow to the so-called Western democracies and the interests of Western fat cats," reads the letter signed by several State Duma MPs.
Lawmakers hold that the new package of sanctions should touch upon the producers of beer, wine and liquor, tobacco and also carbonated drinks containing sugar, such as Coca-Cola, Fanta, Sprite and Pepsi-Cola. According to Communists, the government should not only ban the imports of these goods, but also limit their production and sales in Russia if this benefits foreign corporations.
"Including these products in the sanctions list would allow us to strengthen the domestic producers with their long-established standards of quality and support the industry in Crimea, but most importantly, it will protect the Russian gene pool against the low quality drinks that had been supplied to our country for years," the letter reads.
In addition, the lawmakers suggested that the government and other state officials lead the nation by example and only supply Russian-made drinks to canteens and kiosks in the offices of various bodies of federal, regional and municipal power.
In a separate move, the head of the Communist Party legal service, Vadim Solovyov, suggested to levy an additional tax to sugar-containing soda, similar to one that currently exists in France, Denmark, Norway and other countries. In an interview with the Izvestia daily Solovyov said that apart from adding income to the state budget the tax would help to improve the nation's health.
Earlier this week the Coca-Cola company announced that it was severing advertising contracts with four Russian federal television channels. The company explained the move was due to changes in its consumer targeting policies, but Russia's business daily Kommersant wrote that it could have been prompted by the US and EU sanctions against Russia.
You can share this story on social media: