Ecuador: We don't need permission to trade with Russia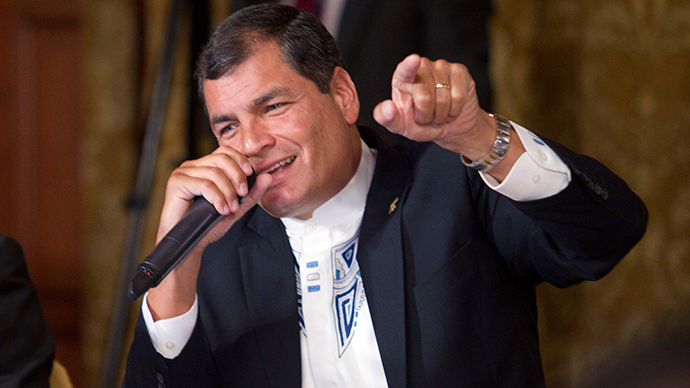 Ecuador doesn't need anybody's permission to export agricultural products to Russia, which now has a big gap that needs to be filled after it banned supplies from a number of western countries, said President Rafael Correa.
"I want to immediately say that we don't need to get anybody's permission to sell products to friendly countries: as far as we know Latin America isn't a part of the European Union," as RIA cites Correa's Tuesday comments to the Andes press agency.
His comments come a day after the Financial Times said the EU was going to persuade Latin American countries not to replace its agricultural exports to Russia.
READ MORE: EU to urge Latin America not to export food to Russia
"Let's wait for the official complaint from [from the EU] and we'll give a response to that," Correa said.
At present, bananas, cut flowers, coffee, and tea are the key goods exported by Ecuador to Russia. Data from the country's embassy in Moscow says that revenue from sale of bananas and roses are the second biggest outside of oil. In the first five months of 2014 Ecuador exported 580,000 tons of bananas and 9,300 tons of roses.
READ MORE: Russia's import ban means big business for Latin America
You can share this story on social media: