​US and Germany want gas hub in Ukraine - Naftogaz director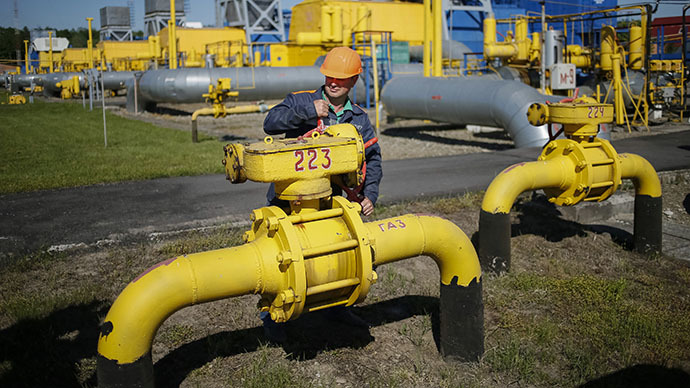 German and US companies want to start using Ukraine as a gas hub, according to Aleksandr Todiychuk, Deputy Chairman of the country's national oil and gas company Naftogaz.
"For them [Germany and the US] it's an opportunity to gain a foothold in the region. Our underground gas storage is interesting for both sellers and buyers of gas. This is why potentially everybody who's interested in creating a hub, are talking about our high potential in this field," Todiychuk said in an interview with the Russian daily Kommersant.
Gazprom, the world's largest producer of natural gas, has stopped using Ukraine as a transit route for gas deliveries, worried the indebted country will start to siphon off deliveries intended for Europe. Because of its $4.5 billion debt,
Gazprom switched Ukraine to a prepayment system in June. Europe depends on Russian gas via Ukraine for 15 percent of its energy needs.
Ukraine borders seven European countries - Belarus, Poland, Slovakia, Hungary, Romania, Moldova, and Russia. Its location on the Black Sea also creates a water border with Bulgaria, Turkey, and Georgia.
Ukraine will develop a plan to change its underground gas storage system in the fall, which will increase the convenience and flexibility for gas consumers, including a rapid injection feature and gas lift, said Todiychuk
Naftogaz has also announced a scheme to start reverse gas flow to make up for any shortfall in Russian supplies. Ukraine plans to import 30 billion cubic meters of gas per year from Slovakia.
"Practically we have five pipes in the corridor. And very often, unfortunately at the official level, statements are made that Slovakia and Ukraine can't pump gas in two different directions in one pipe. That's not true," Todiychuk said.
Ukraine's reverse gas flow from Europe artificial – Putin
Gazprom doubts that the current contract, which last another 5 years, allow Ukraine to legally start reverse gas flows.
"Ukraine was never going to undermine transit or not fully comply with our gas obligations. We have enough space in the pipe for everything," Todiychuk said.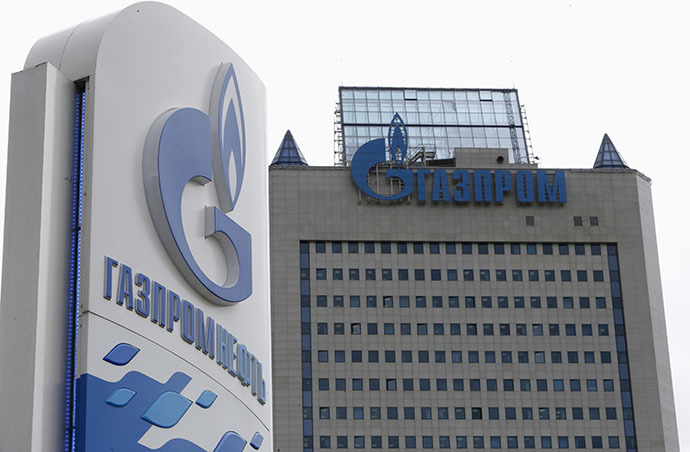 According to Todiichuk, the pipeline between Ukraine and Slovakia is only used at 60 percent capacity during peak winter periods and less so in the non-winter months.
"We have a lot of free space in the pipe, and we can arrange the gas flow in the opposite direction," Todiychuk said.
Deliveries from Slovakia could satisfy up to 20 percent of Ukraine's natural gas demand, which in 2013 was 55 billion cubic meters.
November deadline
Ukraine has enough underground gas in storage to last through November, and if the country applies extra energy conservation measures, perhaps even longer, Todiychuk said.
The company head explained that Ukraine has 14 billion cubic meters of gas in underground storage, slightly less than revealed in the middle of June, when Ukrainian Energy Minister Yury Prodan said 15 billion cubic meters were stored.
Either way, Ukraine will make sure to be extra careful with gas consumption over the next couple months, Todiichuk said.
Consumption of gas in eastern Ukraine, where violence continues to rage between anti-Kiev forces and the Ukrainian army, has decreased, according to Todiichuk.
"Many industrial companies in eastern Ukraine have stopped working, and some are partially destroyed. At Naftogaz, we aren't sure if the gas consumption drop is related," Todiichuk told Kommersant.
Gazprom maintains the majority of the supplies in storage are unpaid Russian gas. Gazprom CEO Miller cited an 11.5 billion cubic meter figure as potentially belonging to Gazprom.
You can share this story on social media: