Ukraine asks for 'big gas reverse' from Slovakia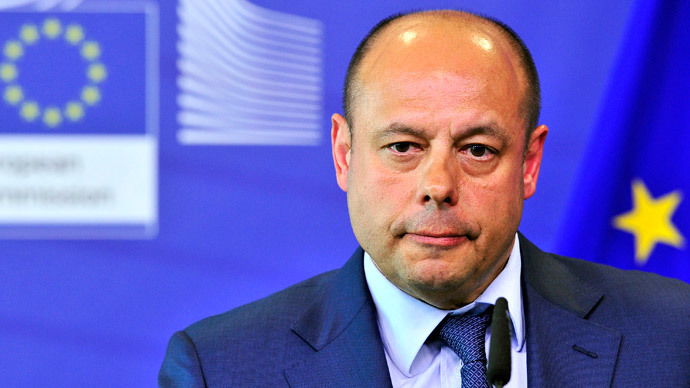 Ukraine Energy Minister Yury Prodan says the EU has been asked to start pumping 30 billion cubic meters of gas using reverse flow from Slovakia. Russia has cut supplies to Ukraine until it pays its gas bill; meanwhile Kiev is seeing alternate supplies.
"We have signed a memorandum which stipulates that the maximum amount of small reverse supplies stands at 22 million cubic meters daily. There is another option, large reverse supplies, which may provide us with up to 30 billion cubic meters of gas annually," Yuri Prodan said during a meeting with EU Energy Commissioner Gunther Oettinger in Brussels.
Ukraine has already struck a deal to import 3.2 billion cubic meters of gas from Slovakia through reverse flow, as well as from neighboring Hungary and Poland. The two countries signed a memorandum of intent in April.
Kiev is highly dependent on Russia's Gazprom to keep the heat on in the winter, but has fallen out with the gas producer over pricing and its huge debt. At the beginning of June, Gazprom switched Ukraine to a prepayment system.
Gazprom doubts the legality of reverse flow gas into Ukraine, since under the contract countries cannot redistribute Russian gas.
Deliveries from Slovakia could satisfy up to 20 percent of Ukraine's natural gas demand, which in 2013 was 55 billion cubic meters.
You can share this story on social media: