Russia to deliver gas to Ukraine only on prepayment - Putin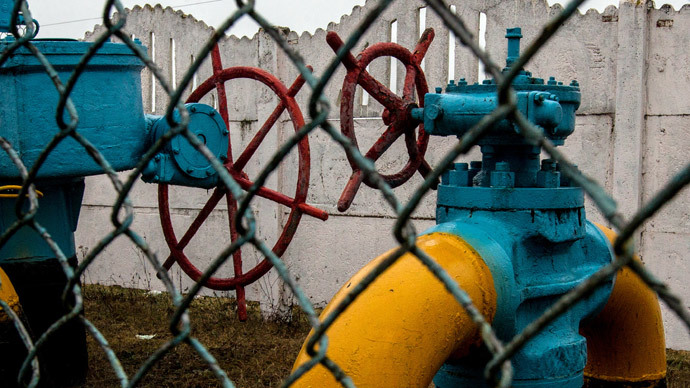 Starting from June 1, Russian gas will only be delivered to Ukraine if it pays for it in advance, said President Vladimir Putin.
Despite Russia suggesting immediate consultations to resolve the Ukraine gas issue in April, there have so far been no specific proposals on ensuring stable deliveries and transit of Russian natural gas coming from EU partners, Putin said in a declaration to foreign leaders.
"Moreover, the situation with payments for Russian gas only got worse over this period of time. Gazprom has not received a single payment for the gas supplied to Ukraine, and the total debt has grown from $2.237 billion to $3.508 billion," the president stressed.
"And this despite the fact that Ukraine has received the first tranche of the IMF loan in the amount of $3.2 billion," he added.
According to Putin, it left Gazprom no other choice, but to issue "an advance invoice for gas deliveries to Ukraine, which is completely in accordance with the contract, and after June 1 gas deliveries will be limited to the amount prepaid by the Ukrainian company."
But the president stressed that Russia remains open to continue consultations on the issue, urging the EU to "more actively engage in the dialogue in order to work out specific and fair solutions that will help stabilize the Ukrainian economy."
Earlier this week, Gazprom switched to a prepayment system with Ukraine and sent a $1.66 billion bill for June.
Russia has currently priced gas for Ukraine at $485 per 1,000 cubic meters, after canceling two discounts. But Kiev refuses to pay the new price, complaining that the new price doesn't reflect market conditions and is politically motivated.
Earlier on Thursday, Ukraine said that it is ready to pay Russia about $4 billion, but only if the price is reduced to last year's level when all discounts were in place.
Naftogaz will make payment at a "fixed temporary price of $268.5 dollars per 1,000 cubic meters," Igor Didenko, Ukraine's deputy energy minister, said.
According to Igor Didenko, Ukraine has paid Russia over $300 million since the new government came to power in February.
"There's just so many bills lying around, and were paying those from January and February," he said.
European Energy Commissioner Guenther Oettinger and Russian Energy Minister Dmitry Kozak will meet on May 19 in Berlin to discuss Ukrainian energy issues further.
You can share this story on social media: