Twitter's $132bn Q1 loss sends shares tumbling more than 11%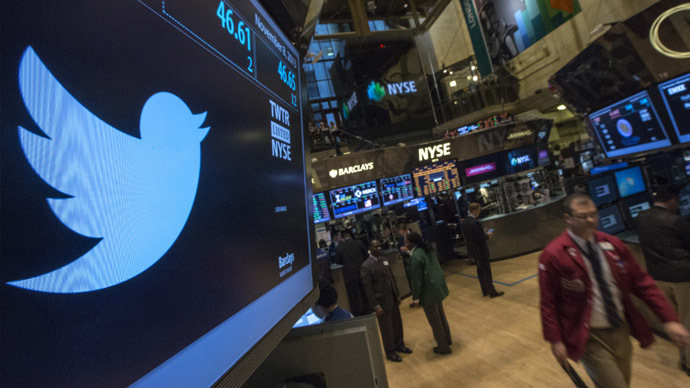 Shares in the social network Twitter have fallen 11.1 percent on market opening in New York on Wednesday after the company announced disappointing first quarter results. Decreasing user growth and deep net loss triggered a shareholder sell off.
The micro-blogging service posted a net loss of $132.4 million accrued from stock compensation costs. In comparison, the same period last year the company posted a $27 million loss , according to the company's financial statement.
Even a sharp increase in advertising revenue didn't help Twitter make a profit.
Company revenue more than doubled to $250 million, up from $114 million in the first quarter of 2013, which beat the company's own forecast and analysts' expectations. Advertising generated $226 million with 80 percent coming from mobile.
"We had a very strong first quarter. Revenue growth accelerated on a year over year basis fueled by increased engagement and user growth," said Dick Costolo, the CEO of Twitter.
"We also continue to rapidly increase our reach and scale. With the integration of MoPub, we now reach more than 1 billion iOS and Android users each month, making us one of the largest in-app mobile ad exchanges in the world and the only one at scale to offer native in-app advertising," Costolo concluded.
Twitter, which went public on the New York Stock Exchange last November, says it has 255 million average monthly active users (MAU) as of March 31, a 25 percent year-over-year increase. The MAU growth appears to be falling as at the end of the last quarter the number of the active blogs increased by 30 percent.
"They need to prove that they can be a very large-sized platform," the Economic Times quotes Arvind Bhatia, an analyst with investment firm Sterne Agee. "Can they get to 500, 600 million users worldwide? That's what they have yet to prove."
By comparison, Facebook has 1.28 billion users, and the professional networking service LinkedIn had 277 million users at the end of 2013. WhatsApp, the messaging app Facebook bought for $19bn, recently passed the 500 million user milestone.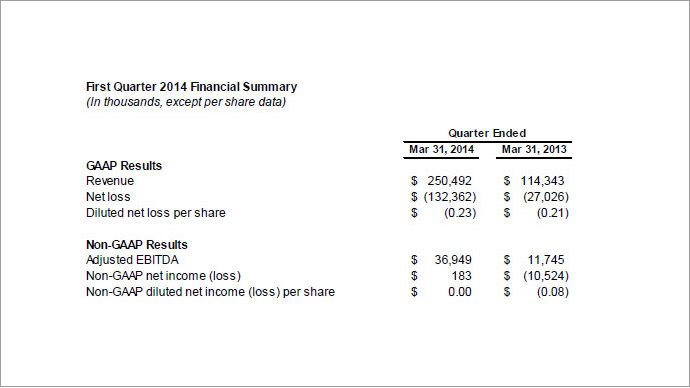 You can share this story on social media: