UK economy's fastest acceleration in 6 years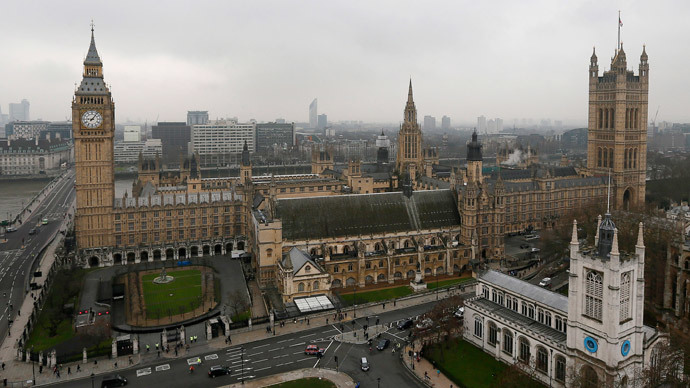 Growth in the UK has accelerated to 0.8 percent in the first three months of 2014, but hasn't recovered to pre-recession levels, according to the Office for National Statistics in London.
From January-March, GDP, the main indicator of growth, narrowly missed the forecast 0.9 percent, but is still hailed as strong and robust, as it marks the country's fifth consecutive period of growth, and makes it the fastest-growing economy among the G8.
However, GDP is still 0.6 percent below its peak level of 6 years ago, before the financial crisis hit in 2008 which wiped out 7.2 percent of the economy.
"Today's figures show that Britain is coming back – but we can't take that for granted. We have to carry on working through our long term economic plan," Chancellor George Osborne said.
Year-on-year growth was 3.1 percent, which also missed the 3.2 percent forecasts, according to figures from the Office for National Statistics (ONS) released today.
Growth occurred in three out of the four main industry groups in the economy. British manufacturing increased 1.3 percent, industrial production jumped by 0.8 percent, but the construction sector only grew 0.3 percent. The report suggests construction output was held back by heavy rain and storms the island experienced in January and February.
Agriculture disappointed with output decreasing by 0.7 percent. Britain's strong service industry accelerated by 0.8 percent.
The UK is well on its way to recovering from the devastating effects of the 2008-2009 collapse, which sunk the economy into a steep recession.
Without the drag from a shrinking oil and gas sector the economy was 0.3% bigger than its pre-crisis peak, statisticians added.
The Bank of England expects unemployment to fall to 7 percent by the spring. Economic outlook for 2014 is overall positive with the IMF forecasting 2.4 percent growth– higher than any other European economy.
Britain is pushing to keep its distance from the eurozone economy, which continues to struggle with currency and regional issues.
Despite the strong growth, the Bank of England will likely not change its position on raising interest rates from 0.5 percent until unemployment falls to 7 percent.
UK unemployment currently stands at 7.2 percent, while youth unemployment is much higher - 19.8 percent. Between November 2013 and January 2014, 912,000 people aged between 16 and 25 were out of work.