Stormpocalypse: Worst storm 'in quarter of a century' heading for UK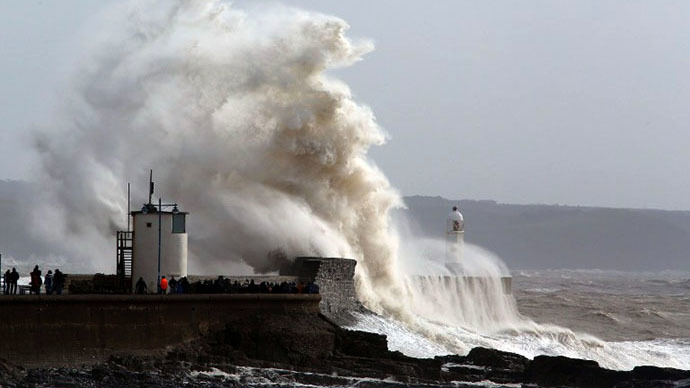 Britain is readying itself for a historic storm set to batter its coast this weekend, with warnings of strong gales and enormous waves. The center of approaching 'Mega Storm Charlie' is more intense than the Great Storm of 1987, meteorologists say.
"Gales across England and Wales, severe across southwest and southern coasts" are anticipated as early as Saturday night, according to the Met Office. Winds of up to 80mph have been detected, accompanied by up to 1.6 inches (40mm) of rain. The rain is expected to batter the UK for six hours.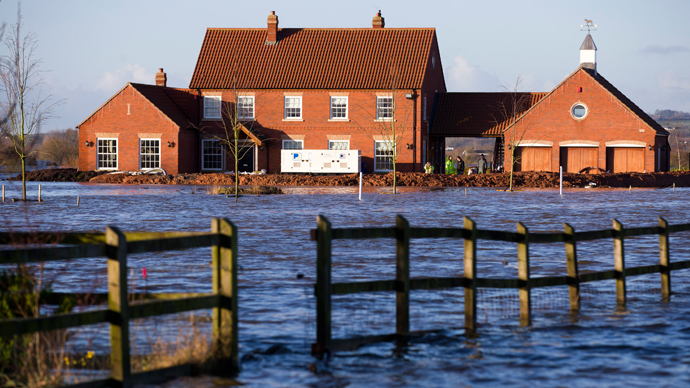 Superstorm Charlie is currently measuring at an even lower pressure than the 1987 storm, which was caused by a deep low of 951 millibars. Charlie is registering 948 millibars – even lower.
The storm is expected to hurl itself onto the UK at roughly 2000 GMT and last through the night until Sunday morning. Coastal regions are preparing for 100mph gales. Severe weather warnings have been issued by the Met Office for the UK.
Flood warnings are in place for large areas of Britain. Waves of up to 50 feet could batter the already drenched Cornish coast, according to weather forecasters on magicseaweed.com. The intense weather conditions are likely to continue to pile more pressure on the already disrupted travel and power networks.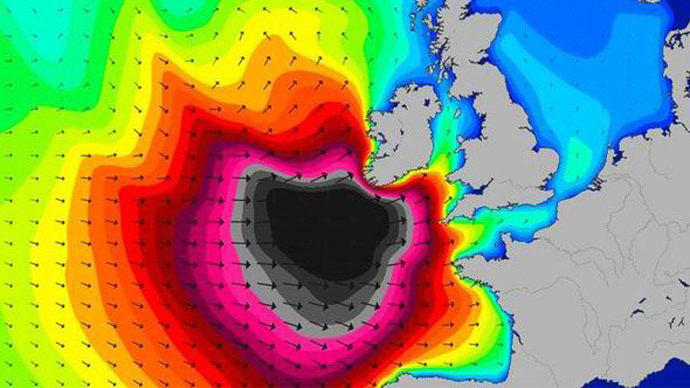 Some 1,500 troops have been put on six hours' notice by the Ministry of Defence, in case they are needed to come to the rescue of victims of the floods, according to a spokesperson.

Hundreds of Royal Marines have already been deployed to the southwest of the country, along with army engineers, to help secure an important stretch of rail that has already been destroyed by the storms.

The Environment Agency has warned of a "significant risk" of flooding on the coasts of Devon, Devonshire, Cornwall, and southwest England, with the issued warnings spreading as far north as Hull. Two "severe" flood warnings have been issued, meaning that the weather could be life threatening in affected areas.

January was already the wettest on record that Britain had experienced.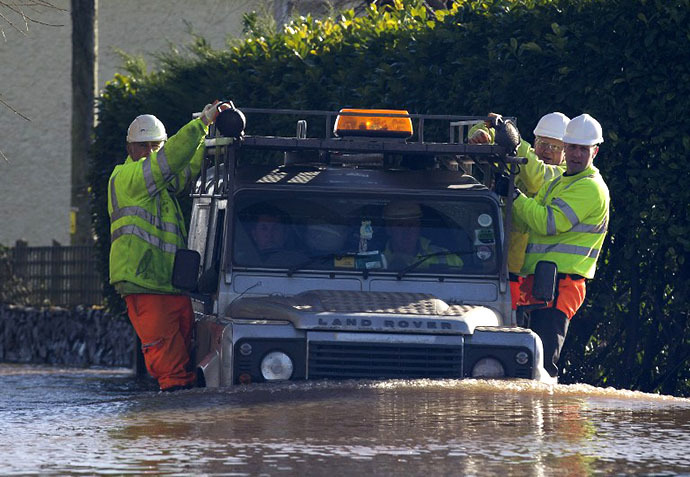 Conservative MP for Bridgwater and West Somerset, Ian Liddell-Grainger, told the BBC that river levels in his constituency are still
"enormously high,"
while being heavily critical of the Environment Agency for not dredging the area.
"We have been let down by London,"
he said.
"On the ground they [Environment Agency staff] are working hard. Up in London I do not know what they are doing,"
he said.
However, the Environment Agency was resisting the demands of both MPs and farmers to dredge the area.
"Dredging is often not the best long-term or economic solution and increased dredging of rivers on the Somerset Levels would not have prevented the recent widespread flooding," Environment Secretary Owen Paterson stated recently.
UK Prime Minister David Cameron overruled him and ordered the Environment Agency to step away from its opposition to the expensive practice.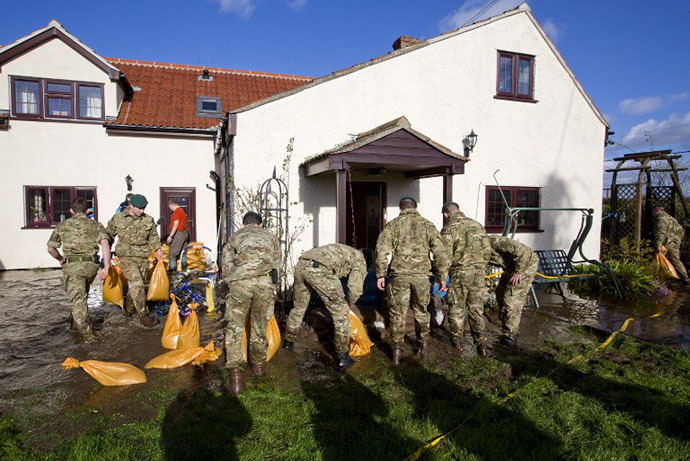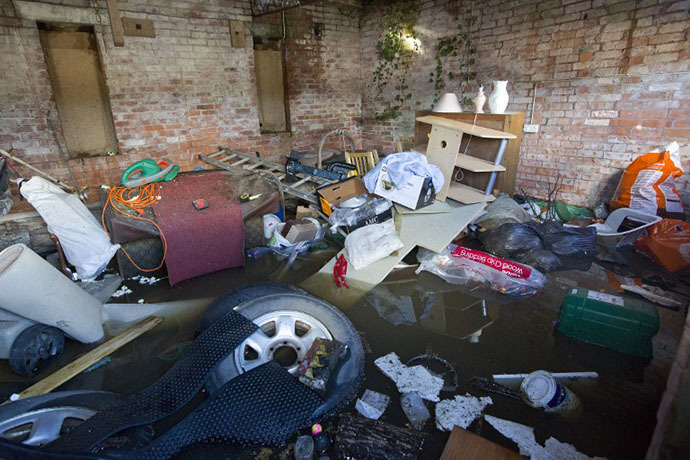 You can share this story on social media: