UK v Germany: Holiday rivals go to war over sun loungers (VIDEO, POLL)
Published time: 3 Aug, 2017 17:14
Edited time: 4 Aug, 2017 07:32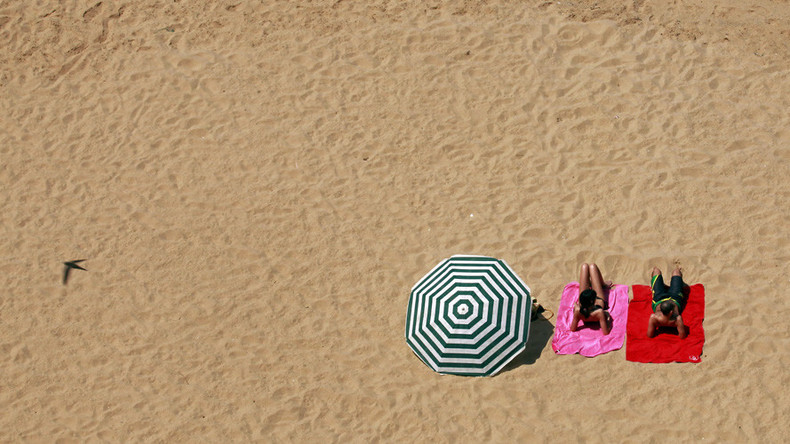 The stereotype follows German tourists wherever they go, but footage of a mass sun lounger dash in Gran Canaria reveals that British holidaymakers are not above annexing poolside seats abroad.
Greater battles have been fought between Germany and Britain, of course, but the grabbing of sun loungers is a conflict that continues to be an infuriating – though humorous – one for people from both nations.
READ MORE: Computer-crash flight chaos to cost British Airways £80mn – CEO
While German sun-worshippers have a reputation for effectively cornering loungers with beach towels before daybreak, journalists from Bild have made sure the British don't get away with pinning the blame on their countrymen.
Sharing a recent video taken at the four-star hotel Servatur Waikiki in Gran Canaria, the German newspaper expressed its disbelief that British tourists were engaging in such a practice.
"Typical of Germans. Here Britons fight for the best beach chairs at the swimming pool," Bild captioned the bizarre video.
The footage, reportedly captured this summer in the resort of Playa des Ingles, shows scores of people sprinting from the hotel to the poolside at around 7.30am to gain the best sun spot for tanning.
A staff member of the hotel appeared to confirm that the majority of the people involved in the early morning dash are from Britain.
READ MORE: German football hooligans turn Spanish resort Mallorca into battlefield (VIDEO)
"The worst are definitely the Brits followed by the Irish and then some Canarians who are on holiday here and appear to have started to become infected by their behavior," they told the Daily Mail.
"I know the British have traditionally regarded the Germans as the worst offenders but our experience is that they have breakfast first and look for sunbed after."
Bild's video prompted some German social media users to weigh in on the matter.
"We already know for a long time that the English are worse," one person said.
"It's not Germans this time," another seemingly relieved person wrote.
"The English certainly learned from the Germans," another person added.